Arizona Wildlife Calendar Photo Contest Offers Cash Prizes
Entries Must Be Received By July 6 2009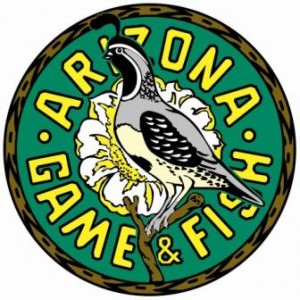 PHOENIX, AZ — -(AmmoLand.com)- People who enjoy taking photos of Arizona wildlife may win cash for showing off their skills. This year's Arizona wildlife calendar photo contest is offering a top prize of $400 to the photographer whose work is selected as "best in show." Twelve more first-place winners (one for each month of the year) will win $250. Entries must be received by July 6.
The Arizona Game and Fish Department hosts the annual photo contest to showcase the state's diverse wildlife. Contest entry is free, and all winners will see their work published in the 2010 Arizona Wildlife Calendar. Winning photos and those receiving honorable mention also will be published in a slide show on the contest's Web site.
The calendar will be available for sale for $3 this fall at all Arizona Game and Fish Department offices or by downloading an order form that will be available this fall at www.azgfd.gov/publications. Proceeds raised from calendar sales fund the contest and production of the calendar.
People who think great wildlife photographs can be taken only in wild and remote areas should think again. Botanical gardens, state parks, arboreta and wildlife areas are located in or near some of the state's largest urban centers. Many birds visit urban backyards, and just about any body of water can yield up a sighting of a great blue heron or a flock of waterfowl. By being ready and alert for that wildlife encounter, anybody can capture an image that may be worth $400 in prize money.
Still, amateurs and professional photographers alike find photographing wild animals to be a good test of skill.
"It's not always easy to catch that image of a wild animal," says Arizona Game and Fish Photographer George Andrejko. He should know: Andrejko has been taking photos for the department for 20 years, winning many national awards in the process.
"To get that ideal shot requires knowledge of animal behavior, technical skill, and an idea about how to tell a story through a camera lens, as well as lots of patience and now and then a little luck," he says.
Those patient and lucky enough to catch a winning image still have time to turn their photograph into cash. The deadline for entering the 2010 Arizona wildlife calendar photo contest is July 6 at 5 p.m. MST. Entries must be received by that time; postmarks don't count. Contest rules and an entry form are posted at www.azgfd.gov/photocontest.
About:
The Arizona Game and Fish Department prohibits discrimination on the basis of race, color, sex, national origin, age, or disability in its programs and activities. If anyone believes that they have been discriminated against in any of the AGFD's programs or activities, including employment practices, they may file a complaint with the Director's Office, 5000 W. Carefree Highway, Phoenix, AZ 85086-5000, (602) 942-3000, or with the Fish and Wildlife Service, 4040 N. Fairfax Dr. Ste. 130, Arlington, VA 22203. Persons with a disability may request a reasonable accommodation or this document in an alternative format by contacting the Director's Office as listed above.