ATK Receives $31 Million in Medium-Caliber Ammunition Contracts for U.S. Navy Phalanx and U.S. Air Force A-10 Warthog
Awards include 20mm and 30mm Training and Tactical Ammunition.
ATK Produces Over Eight Million Rounds of Medium-Caliber Ammunition Annually.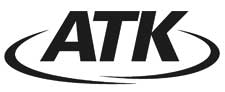 MINNEAPOLIS, Mn — Alliant Techsystems (NYSE: ATK) has received $31 million in awards under two contracts from the U.S. Army Contracting Command, Rock Island Contracting Center, Rock Island, Ill., to produce 20mm and 30mm tactical and training ammunition.
Under the first award, ATK will deliver 20mm Mk244 Armor Piercing Discarding Sabot (APDS) rounds for the U.S. Navy 20mm Phalanx anti-missile system. The award consists of a base year with four option years and deliveries beginning in December 2009. The Phalanx Close-In Weapons System (CIWS) is a fast-reaction, rapid-fire 20mm gun system that provides U.S. Navy ships with a terminal defense against anti-ship missiles that have penetrated other fleet defenses.
Under a separate award, ATK will deliver 30mm PGU-15 Target Practice (TP) ammunition for the U.S. Air Force's A-10 Warthog. Deliveries on the multiple-year contract begin in 2010. Specifically designed for close air support against a variety of ground targets, the A-10's combination of large and varied ordnance load, long loiter time, accurate weapons delivery, austere field capability, and survivability has proven invaluable to the United States and its allies. ATK's Mesa, Ariz. facility was awarded the contracts. Production will take place at the company's facilities in Lake City, Mo., Radford, Va., and Rocket Center, W.Va.
ATK produces more than eight million rounds of medium-caliber ammunition per year, including the revolutionary air bursting rounds it developed for the U.S. Navy and Marine Corps and a complete suite of ammunition for ATK's new Lightweight 25mm chain gun.
About:
ATK is a premier aerospace and defense company with more than 18,000 employees in 22 states, Puerto Rico and internationally, and revenues in excess of $4.7 billion. News and information can be found on the Internet at www.atk.com.