ATK Receives $42 Million in Military Small-Caliber Ammunition Orders
New Orders Include Additional Production of 5.56mm, 7.62mm and .50-Caliber Rounds
Work on Contract to be Performed at the ATK-Operated Lake City Army Ammunition Plant.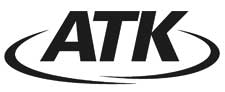 MINNEAPOLIS, MN — -(AmmoLand.com)- Alliant Techsystems (NYSE: ATK) has received an additional $42 million in small-caliber ammunition orders from the U.S. Army Sustainment Command in Rock Island, Ill. Work on the contracts will be performed by ATK Small Caliber Systems at the Lake City Army Ammunition Plant (LCAAP) in Independence, Mo. The orders are for the production of 5.56mm, 7.62mm and .50-caliber ammunition.
ATK began operating the LCAAP in 2000 and is the largest supplier of small-caliber ammunition to the United States military, producing a mix of 5.56mm, 7.62mm, .50-caliber, and 20mm cartridges, as well as ammunition links.
Working in partnership with the Army, ATK has expanded manufacturing capacity at the plant and is also under contract to modernize the facility. The company has delivered an overall business total of 1.4 billion rounds of ammunition in Fiscal Year 2009.
About:
ATK is a premier aerospace and defense company with more than 18,000 employees in 22 states, Puerto Rico and internationally, and revenues in excess of $4.7 billion. News and information can be found on the Internet at www.atk.com.