ATK's Speer Gold Dot Selected by French Police as New Service Ammunition
Potential Total Contract Value Over $14M Means 250,000 officers in France to Carry Gold Dot.
French Police, Gendarmerie, Customs and Corrections Agencies All to Use 9mm Gold Dot.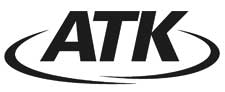 MINNEAPOLIS, MN —-(AmmoLand.com)- Alliant Techsystems (NYSE: ATK) and its international teammate Humbert CTTS SAS have received a contract to supply Speer Gold Dot 9mm ammunition as the new duty ammunition for the entire French police department. The contract value, with options, is potentially worth more than $14 million over four years and would supply Gold Dot high performance ammunition to all 250,000 police officers in France, including the French police, the French Gendarmerie, French Customs and French Corrections. The contract takes effect immediately.
"This French law enforcement opportunity demanded intense specification controls, rigorous performance testing, and a top quality product," said Mark DeYoung, ATK Senior Vice President and Vice President Armament Systems. "The technology and manufacturing processes utilized in our Speer Gold Dot ammunition are state of the art and result in a highly reliable and capable product. This award once again proves that Speer Gold Dot is the ammunition of choice for law enforcement."
French authorities spent two years developing their ammunition specifications and testing protocol. This award expands ATK's international footprint, highlighting the company's signature expertise in delivering innovative solutions to meet evolving law enforcement requirements in the United States and around the world.
About:
ATK is a premier aerospace and defense company with more than 18,000 employees in 22 states, Puerto Rico and internationally, and revenues in excess of $4.7 billion. News and information can be found on the Internet at www.atk.com.