It's a Big ISRA Summer Weekend!
Friday, June 26 – Second Amendment Freedom Rally in Chicago!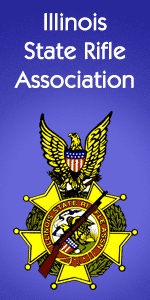 Chicago, Il – -(AmmoLand.com)- Friday June 26, 2009 from 11:00am – 1:00 pm at the
James R. Thompson Center
100 W. Randolph St. in Chicago
The rally that celebrates the right to keep and bear arms returns to Chicago!
Join the grassroots movement that is sweeping the state of Illinois.
Don't miss this event at the Thompson Center on the
1st anniversary of the landmark Supreme Court decision in DC v Heller!
More Info Go to ChicagoRally.isra.org for more details.
+ Everyone is welcome at the 7th Annual ISRA Range Open House!
Just west of Kankakee on Saturday, June 27st – 10:00 AM until 4:00 PM
FREE PARKING! FREE ADMISSION! RAIN or SHINE!
All law-abiding citizens are invited, even those who do not own a firearm nor have ever fired one before.
Factory representatives from major manufacturers will be on hand to answer your questions about your favorite firearms. Under the supervision of qualified instructors, you will have the opportunity to test the firearms of your choice and try your hand at archery, too. A small fee for ammunition will be required.
For additional information, you can download or print this flyer. For directions to the range, click here. If you have questions, call the ISRA office at 815-635-3198.
+ Glock Competition at the ISRA Range!
Sunday, June 28th – 9:00 AM until 1:00 pm
If you've never experienced shooting competition and you have a Glock pistol, this is a great way to get started. The ISRA-GSSF Glock matches at the ISRA Range are well attended by novices, casual shooters, and seasoned competitors alike, you never know who will turn up!
The cost is $20 per match, get all the details in the flyer, or call the ISRA office for more info at 815-635-3198.
About:
The mission of the Illinois State Rifle Association has not changed – only the challenges have become more taxing. One of the greater challenges, on the foreign front especially, is the way our enemies go about attacking us. The most troubling though are our domestic adversaries – they want to disarm the civilians of Illinois and to prevent us from shooting, hunting, collecting, or even owning a firearm.
The ISRA stands at the threshold of our second century, we are continuing to promote marksmanship and gun safety, but our role is widening beyond our Founders' wildest dreams.