California Bills Serious Threat To Sporting Dog Owners
California is once again a hotbed of activity in the ongoing fight to protect the rights of sporting dog owners.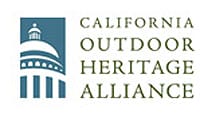 Sacramento, Ca – The USSA is working closely with the California Outdoor Heritage Alliance and others to neutralize several bills sponsored by animal rights groups that are currently being debated including a mandatory spay/neuter measure and a "puppy mill" bill.
On June 2, Senate Bill 250, the mandatory spay/neuter legislation authored by state senator Dean Florez (D- Hanford/Bakersfield), passed the California Senate.  The bill would mandate the sterilization of all dogs with limited exceptions for those with an unaltered dog license from a city or county.  While the bill does currently include a weak exemption for hunting dogs, it simply does not provide the necessary protection for sportsmen, sporting dog kennels or field trialers. While the bill's sponsor has committed to including a stronger exemption as the bill moves to the Assembly, California sporting dog owners must still contact their state representatives today to tell them to oppose this bill without a full exemption for sporting dogs.
Meanwhile, two additional bills which pose significant troubles for California sporting dog owners are starting to make noise as well.
Assembly Bill 241, authored by Assemblyman Pedro Nava, is California's version of the "puppy mill" bill craze that is sweeping the nation.  The measure arbitrarily limits the number of animals any person may own or possess at one time and is less than clear in its aim.  If passed, the bill could severely damage or put out of existence many law abiding sporting dog kennels who are not primarily engaged in commercial dog breeding.  AB 241 passed the state's assembly on May 21st and is currently pending before the Senate Public Safety Committee.
Assembly Bill 1122, authored by Assemblyman Ted W. Lieu, prohibits the sale of dogs in many common public places including parking lots, public right-of-ways, or "outdoor special sales."  The bill could threaten sportsmen's ability to purchase a high quality sporting dog at a field trial, performance event or sportsmen's show/fundraiser.  AB 1122 passed the Assembly on May 28 and is currently awaiting referral to a Senate committee.
Take Action!  It's imperative that legislators hear from California's sportsmen and sporting dog owners today. Ask them to oppose SB 250, AB 241 and AB 1122.  Tell them that these bills pose a serious threat to California sporting dog owners and the future of our hound hunting heritage.  Let them know these measures will end the time honored tradition of hunting with dogs, field trialing, fox hunting and more. To find your legislator's contact information, please use the Legislative Action Center.
About:
The California Outdoor Heritage Alliance is a 501(c) 4 non-profit political advocacy organization dedicated solely to the promotion of wildlife and the protection of our hunting heritage. COHA professional staff is active at the California State Legislature, Congress, State Fish and Game Commission, State and Federal resource agencies and all other political arenas where decisions are made which may impact wildlife management, habitat conservation, wildlife program funding, hunting access and opportunity, and your ability to purchase and possess sporting arms and munitions. COHA currently represents the political interests of nearly every major wildlife conservation organization active in California – including California Waterfowl, National Wild Turkey Federation, Rocky Mountain Elk Foundation, California Deer Association, California Houndsmen for Conservation, Mule Deer Foundation, California Bowmen Hunters, Foundation for North American Wild Sheep, numerous hunting clubs and other outdoor interests. COHA was created in early 2006 by the California Waterfowl Association.
For more information on COHA's membership and efforts visit www.outdoorheritage.org.