Congress Introduces Legislation to Protect Hunting on Federal Lands
Hunting's Importance Reaffirmed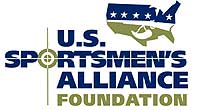 Columbus, OH – -(AmmoLand.com)- Companion bills, introduced yesterday in Congress, protect the rights of sportsmen to hunt on federal land while also recognizing hunting's importance to all conservation.
The Hunting Heritage Protection Act, is made up of Senate bill 1348, sponsored by Senator Saxby Chambliss (R- GA) and H.R. 3046, sponsored by Representative Denny Rehberg (R-MT).
Both pieces of legislation require that federal land be managed in a way that supports, promotes, and enhances access for hunting and mandates that an annual report be submitted to Congress detailing any limitations that are imposed on hunting federal lands. It also will require a written notification be given to Congress prior to any agency action that limits hunting on large parcels of federal land consisting of 5,000 or more acres.
"Sportsmen across America owe Senator Chambliss, Representative Rehberg, and other member of Congress many thanks for the steps they are taking to preserve our hunting rights," stated USSA President and CEO Bud Pidgeon. "In a time where access to suitable hunting land is becoming increasingly difficult, this legislation goes a long way towards curtailing that trend and guaranteeing current or increased hunting opportunities are available today and tomorrow."
Sportsmen should contact their Congressional elected officials and ask them to support the Hunting Heritage Protection Act. Inform them that hunters and other sportsmen and sportswomen are great stewards of federal lands and should have full access to those lands whenever and wherever possible. To find your Congressional officials, go to the Legislative Action Center.
About:
The U.S. Sportsmen's Alliance is a national association of sportsmen and sportsmen's organizations that protects the rights of hunters, anglers and trappers in the courts, legislatures, at the ballot, in Congress and through public education programs. For more information about the U.S. Sportsmen's Alliance and its work, call (614) 888-4868 or visit its website, www.ussportsmen.org.