Conserve Your Waters–Immediate Action Needed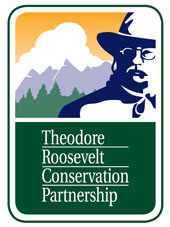 Washington, DC – -(AmmoLand.com)- The Clean Water Restoration Act was introduced in early April, and is now scheduled to be debated and voted on in the Senate Environment and Public Works Committee tomorrow, Thursday, June 18th. Recent actions in Washington, D.C., have threatened to remove Clean Water Act protections for thousands of miles of streams and rivers that flow through our communities and for millions of acres of wetlands. Action is needed today to conserve these resources.
Over the past few weeks, Sens. Max Baucus (Mont.), Amy Klobuchar (Minn.), Barbara Boxer (Calif.) and others have arrived at a compromise substitute amendment that makes important modifications to the bill and broadens the support for the legislation.
The TRCP and the coalition of hunting, fishing, and conservation organizations strongly support this amendment and urge the committee to vote for it. We need your help to show strong support for this amendment and for restoring these wetlands and clean water protections.
Contact your Senator and urge them to vote "YES" on the compromise amendment this Thursday, June 18.
Learn more about the Clean Water Restoration Act
About:
Inspired by the legacy of Theodore Roosevelt, the TRCP is a coalition of organizations and grassroots partners working together to preserve the traditions of hunting and fishing.