Deadline To Apply For Fall Az. Hunting Permits Is June 9th 2009
Applications are due on or before deadline – postmarks do not count.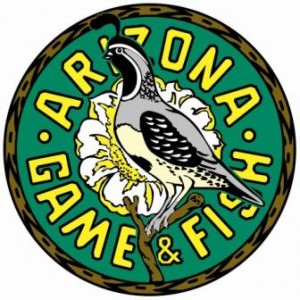 PHOENIX, AZ — -(AmmoLand.com)- Time is running out for hunters wanting to apply for a fall hunt permit-tag for the 2009-10 hunting season. Applications for deer (including some archery-only), fall turkey, juniors-only javelina, bighorn sheep, buffalo, and pheasant are due to the Arizona Game and Fish Department on or before Tuesday, June 9 by 7 p.m. MST (postmarks do not count).
There is no online application process available – it is a manual paper-permit process only. Applications may be submitted by mail or hand delivered to any department office. For a list of office locations, visit www.azgfd.gov/offices.
Both the 2009-10 Arizona Hunting and Trapping Regulations and the Hunt Permit-tag/License Application form are available at more than 300 license dealers throughout the state and have all the details needed to apply. Electronic copies of the regulations and application are also available at the department's Web site at www.azgfd.gov/draw.
To assist customers and reduce errors, a PDF application form can be filled out using a computer and keyboard, but must be printed, signed and submitted (along with the correct fees by check or money order) by mail, or by delivery to any department office. The form can also be printed and filled out using an ink pen.
Applicants should note, there is a new P.O. Box for submitting hunt permit applications by mail, and the address should be reflected on the new envelopes. The new address is Arizona Game and Fish Department, Attn.: Drawing Section, PO Box 74020, Phoenix, AZ 85087-1052. However, applications mailed to the old address will be automatically forwarded to the new address.
Pheasant hunters should note that the deadline to apply for a pheasant tag now coincides with the fall draw deadline of Tuesday, June 9 by 7 p.m. MST – postmarks do not count. Pheasant applicants are reminded there is a nonrefundable $7.50 application fee for successful and unsuccessful applicants.
For more information about the fall draw, visit the Arizona Game and Fish Department's draw Web page at www.azgfd.gov/draw.
Other dates sportsmen may want to mark on their calendar are:
June 6 and 13 – Free Fishing Days celebrating National Fishing and Boating Week. For more information, click here.
June 10-25 – Public meetings to present draft hunt guidelines. For locations and times, visit www.azgfd.gov/huntguidelines.
Aug. 3 – Applications for leftover hunt permit-tags accepted (by mail only) via first-come, first-serve.
Aug. 10 – Leftover hunt permit-tags available for purchase at department offices.
Aug. 14 – Fall draw hunt permits mailed out by this date to successful draw applicants.
Sept. 1-15 – Early dove season. For more details, visit www.azgfd.gov/hunting.
Sept. 4 – Refunds from fall draw mailed out by this date for unsuccessful applicants
About:
The Arizona Game and Fish Department prohibits discrimination on the basis of race, color, sex, national origin, age, or disability in its programs and activities. If anyone believes that they have been discriminated against in any of the AGFD's programs or activities, including employment practices, they may file a complaint with the Deputy Director, 5000 W. Carefree Highway, Phoenix, AZ 85086-5000, (602) 942-3000, or with the Fish and Wildlife Service, 4040 N. Fairfax Dr. Ste. 130, Arlington, VA 22203. Persons with a disability may request a reasonable accommodation or this document in an alternative format by contacting the Deputy Director as listed above.