Federal Duck Stamp Marks Its 75th Anniversary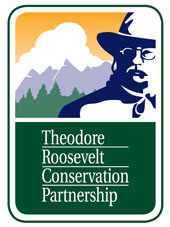 Washington, DC – -(AmmoLand.com)- The Theodore Roosevelt Conservation Partnership and Ducks Unlimited urges supporters and conservationists to purchase the 75th Federal Duck Stamp today, the 'First Day of Sale.' In conjunction with the U.S. Fish and Wildlife Service and Bass Pro Shops, the 'First Day of Sale' will be celebrated by wetland and associated habitat conservationists in more than 20 Bass Pro locations across the country.
"The Federal Duck Stamp has been a cornerstone for waterfowl habitat conservation, funding National Wildlife Refuges and Waterfowl Production Areas throughout the country for 75 years," said Dr. Alan Wentz, senior group manager of conservation, communications and marketing for DU and a member of the TRCP board of directors. "This is a big day for us at DU because we understand the stamp's significance not only to conservation, but also to our waterfowl hunting heritage."
Used as a license for migratory waterfowl hunting and a conservation tool, 98 cents of every dollar generated by the Federal Duck Stamp goes directly into the National Wildlife Refuge system. Since its inception in 1934, the stamp has generated more than $700 million and conserved more than 5.2 million acres in the National Wildlife Refuge system.
The Junior Federal Duck Stamp also goes on sale tomorrow and the proceeds go towards environmental education and awards for the winners. The Junior Duck Stamp is $5 and is collected by conservationists and stamp collectors as well.
Recognizing the stamp's importance for waterfowl habitat and populations, DU heightened its role in promoting the Federal Duck Stamp and the contest. DU and the U.S. Fish and Wildlife Service signed a memorandum of understanding on Dec. 2, 2008, agreeing to facilitate future Federal Duck Stamp contests, promotion and support as one solid team.
"The stamp is truly an example of how waterfowl hunters and all sportsmen have been, and will continue to be, the key to conservation efforts," Wentz explained. "The 'First day of Sale' for the 75th-anniversary Federal Duck Stamp is a huge day, especially for waterfowl hunters, and looking at what this program has accomplished – it's definitely something to celebrate."
Learn more about the Federal Duck Stamp and how you can buy yours.
About:
Inspired by the legacy of Theodore Roosevelt, the TRCP is a coalition of organizations and grassroots partners working together to preserve the traditions of hunting and fishing.