Five AZ Men Arrested In Alleged Poaching Incident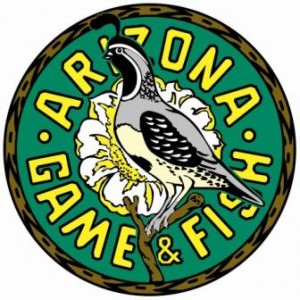 Arizona – -(AmmoLand.com)- Arizona Game and Fish Department officers have arrested five men in connection with alleged poaching activities that occurred north of Springerville in December.
Four of the men — John K. Parks, Michael E. Mangum, Jeffery D. Phillips and Frederick P. Dobson — were arrested May 15 at the Tucson Electric Power/Salt River Project generating station outside of Springerville. The four were taken into custody without incident with the assistance of power plant security staff and the Apache County Sheriff's Department.
A fifth man, Freeman L. Kartchner, was later arrested off-site by officers.
Parks, Mangum and Kartchner were charged with unlawfully killing four mule deer does during the closed season and with the aid of a spotlight. Most of the meat was left to waste.
They were also charged with vandalism for damage caused to ranchers' fences, gates and locks. In addition, Parks and Mangum were charged with littering for allegedly leaving a string of empty beer bottles in the area.
Phillips, who was not present during the alleged poaching incidents, was charged with providing false and misleading information to officers to protect two of the other individuals. Dobson, who also was not present during the incidents, was charged with eight counts of fraudulently obtaining resident Arizona hunting licenses and tags.
The alleged poachings occurred during the night and early morning hours of Dec. 20-21, 2008, near Richville, a rural farming and residential community located along the Little Colorado River between Springerville and St. Johns. The arrests were made as a result of a tip called in to the Game and Fish Department's Operation Game Thief hotline.
"I'd like to recognize and commend the high level of cooperation our staff received from the power plant administration and its security personnel," said Jim Hinkle, law enforcement program manager in the department's Pinetop office.
Hinkle emphasized that poaching is not hunting. "The vast majority of people who hunt have a deep respect for wildlife resources and the laws established to protect them, and they are outraged by poaching. Unlawful killing of any wildlife is considered a major loss for the residents of Arizona and our wildlife resources."
If convicted of the criminal charges, each of the men, except Phillips, will face potential license revocations and/or civil assessments from the Arizona Game and Fish Commission. The commission may civilly assess the men a minimum of $1,500 or more for the loss of each mule deer to the State of Arizona.
To report a poaching or wildlife-related violation, hunters and non-hunters alike are strongly encouraged to call the Operation Game Thief toll-free hotline at (800) 352-0700, 24 hours a day, 7 days week. Callers are eligible for a reward if the information leads to an arrest. Caller identities can remain anonymous upon request.