Help Improve Wildlife Habitat
Three volunteer opportunities are available over the next two weekends.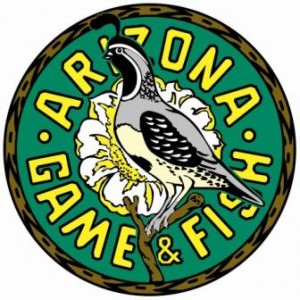 Arizona – -(AmmoLand.com)- Outdoor enthusiasts seeking opportunities to get outside and pitch in for wildlife and habitat are encouraged to take advantage of three volunteer projects over the next two weekends:
.
Mohave Sportsman Club's 17th annual Adopt-a-Ranch cleanup at the Boquillas Ranch.
Saturday, June 6, 8 a.m. to 4 p.m.
The Mohave Sportsman Club sponsors this annual one-day cleanup event in cooperation with the Arizona Game and Fish Department on the sprawling 730,000-acre Boquillas Ranch west of Seligman in northwestern Arizona. Volunteers will meet at Pica Camp at 8 a.m. and receive gloves, trash bags, tools and maps, along with information and an orientation. The volunteers will then disperse across the ranch in their own vehicles to collect litter while exploring the area before bringing what they've collected back to Pica Camp at the end of the day for transfer to an Arizona Game and Fish Department trailer.
This project is a great opportunity to help clean up habitat, see wildlife and scenic landscapes, and mingle with other outdoor enthusiasts. It will also help maintain public access on or across private property to public lands and help improve relations between landowners and the public.
To get to the meeting site, take State Route 66 west out of Seligman to milepost 123.5, turn north through the gate and go two miles to Pica Camp.
The Mohave Sportsman Club will be camping at Pine Canyon. If you would like to camp with the group, go north from Pica Camp on Rhodes Canyon Road about 8 miles. Turn left and travel a couple of miles east to the camp.
Please note that the Boquillas Ranch does not allow ATVs.
For more information, contact Troy Christensen, public access program coordinator for the Arizona Game and Fish Department, at (623) 236-7492 or [email protected]
.
Cleanup at Woods Canyon Lake to help nesting bald eagles.
Saturday, June 6, 9 a.m. to 1 p.m.
The Arizona Game and Fish Department and the Apache-Sitgreaves National Forests are offering an opportunity at Woods Canyon Lake (on the Mogollon Rim between Payson and Heber in central Arizona) for the public to learn about nesting bald eagles and osprey while helping remove shoreline garbage and monofilament fishing line.
Participants will meet at 9 a.m. at the Woods Canyon Lake store and be provided with garbage bags and areas of shoreline to cover. Be sure to bring water, sunscreen and your camera or binoculars.
As an added feature, biologists will also present a bald eagle and osprey natural history program starting at 1 p.m. at the Woods Canyon Lake amphitheater. Also, June 6 is National Free Fishing Day, so volunteers can bring their fishing gear and pursue some trout after the cleanup project
The lake is situated atop the Mogollon Rim in central Arizona, about 5 miles north of State Highway 260 between Payson and Heber.
For more information, contact Dan Groebner at the Arizona Game and Fish Department's Pinetop office at (928) 367-4281.
.
Arizona Elk Society Burro Creek fence removal and 26 Bar Adopt-a-Ranch work project.
Saturday, June 13 and Sunday, June 14.
Volunteers are needed to help with two Arizona Elk Society (AES) work projects, south of Eager in eastern Arizona. AES will split the volunteers to tackle both projects that will benefit wildlife. An Adopt-a-Ranch project in cooperation with the 26 Bar Ranch will involve repairing a 20,000-gallon water catchment. The other crew will remove up to 6 miles of fence from the Burro Creek Allotment east of Big Lake. About 80-100 volunteers are needed to accomplish these projects.
The projects will involve hiking and physical labor. Training will be provided. Please bring pliers, gloves, and wire cutters if you have them. Some of these items will also be provided. The location will be near Big Lake, so be prepared for cool mornings and possibly rain. Make sure you bring appropriate hats, long-sleeve shirts and sunblock for sun protection. Old clothes are recommended for those grinding on the tanks. Rubber boots will be needed for those that can work in the tanks.
Due to the remote location, it is suggested that volunteers come up on Friday and camp. Be sure to R.S.V.P. because AES will provide dinner on Friday evening, three meals on Saturday, and breakfast on Sunday morning. Breakfast on Saturday will be at 7 a.m. Volunteers will meet at camp at 8 a.m. to begin work and should plan on working until late afternoon on Saturday. Crews may also work on Sunday morning.
The Arizona Elk Society is a family oriented organization; however, these projects are potentially dangerous, working with barbed wire, power tools and vehicles. Kids under 18 must be supervised by an adult.
Main camp will be at Rudd Knoll campsite 3 miles north of Crescent Lake, southwest of Springerville. From Show Low, take Highway 260 east toward Springerville, turn south on paved Highway 261 (3 miles west of Springerville), and head south 17 miles. Look for signs at the campsite on the left side of the road. This is primitive camping – there are no facilities. Camping is also available at Big Lake campground. Meals and meetings will take place at Rudd Knoll camping area.
Please R.S.V.P. to Tom Schorr at [email protected] or call (602) 431-4131. Please advise if you would like to carpool to save on expenses and driving. There may also be extra sleeping areas in tents or trailers available.
.
About:
The Arizona Game and Fish Department prohibits discrimination on the basis of race, color, sex, national origin, age, or disability in its programs and activities. If anyone believes that they have been discriminated against in any of the AGFD's programs or activities, including employment practices, they may file a complaint with the Director's Office, 5000 W. Carefree Highway, Phoenix, AZ 85086-5000, (602) 942-3000, or with the Fish and Wildlife Service, 4040 N. Fairfax Dr. Ste. 130, Arlington, VA 22203. Persons with a disability may request a reasonable accommodation or this document in an alternative format by contacting the Director's Office as listed above.