How Long We Will Continue To Have Our Freedoms Strip Away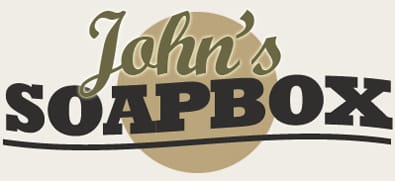 Berryville, AR –How Long We Will Continue To Have The Freedoms -(AmmoLand.com)- Summer has finally hit the Ozarks and the heat is on. Normally this time of year I spend a lot of time on the range. These days with two little ones and more home projects on my plate than I care to list I get far less range time. One of these days I hope to get a little more free time to get back to serious shooting. My son has already shown some interest in shooting, like all little boys he likes guns. Trying to let him come to it instead of dad pushing him to something I love has been a challenge. Of course you know I have been getting him rifles for Christmas since he was born. Now with a little girl on board, not sure how to work her into it either, but I will figure it out.
With all of the noise in Washington one wonders how long we will continue to have the freedoms that we have today. In my life time my rights and personal freedoms have been eroded and not all of them lost to daylight raids. What bothers me the most is when they (our freedoms) are lost in the cover of darkness or by sleight of hand. Seems like that is what we are working up to in the world today. Can't further their agenda one way, back up, go around the back, and call it something different. Registration, serialization of ammo, waiting periods, paperwork, and taxes are tactics that have all been used over the years to restrict our freedoms. Not just gun related, but across the board. When will it end? Have you ever seen the old movies of the great showmen doing demonstrations for Winchester or Remington? That was when shooting was an American pastime. What happened? People would come from all over to see those guys do tricks and stunts all with guns that everyone was familiar with because they had one at home. Now we whisper in the corners, and try not to let too many others know what we do for fun, or let alone actively practice self-defense. Hunters are under attack along with all of us that shoot. Talk about a great American pastime. Well guess what they are related. Without guns we would be left with bows only. While I know that many people hunt most everything there is in the world, bow hunting is not for everyone. Hunters and shooters must stick together to stem the tide from washing us all out to sea.
You all know what it takes to do your part, vote, join the NRA or the GOA, go shoot, and take a kid shooting or hunting or both. Stand up and get involved now before it is too late.
This month is kind of a new thing for down range. Take a look at all the new products we are introducing this month, and remember our tag line "guns for shooters by shooters", well we are shooters so there are a couple of guns listed while not Wilson Combat product we like to shoot other stuff too. These were ordered for various reasons and we got too many or had to buy them to get something else and this is the first time we have ever offered them for sale outside our little family. But we need the room and thought you might want to give one of these a try. This month's features turned into kind of an AR15 spotlight on new product, but only because we have been working on most of this for a while and now is the time. Look over the new flash hider, way cool and easy to install yourself. Just finished up a brand new scope mount that is way cool and already proven to work very well. The biggest news is the addition of a Titanium Quick Detach Suppressor and a Bolt Rifle. The Suppressor is the ultimate addition to your AR for fun and cool factor. Simple on and off, very light weight, quiet, and so much fun it takes your AR15 to a new level. The bolt rifles were built by us on the FN patrol action. We have been using that action for some time to build personal rifles and having great results so we thought you might like to have one as well. Two new knives are added to the lineup. The Delta Spec Ops folders are packed with features that you will want in your tactical folder, better take a look at them and pick the size that best fits your needs or better yet one of each to cover all the bases. Last but not least for the first time we are offering to you a "pre-fit" slide and frame combo with all the bells and whistles. Do not miss the chance to get some of these for your next custom project.
Till next time,
Stay safe, shoot straight, and always watch Six!
John L. May
Sales Director
Wilson Combat