Important Change Regarding 2009-2010 Resident And Non Resident New Jersey Waterfowl Hunting Stamps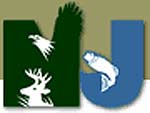 Trenton, NJ – -(AmmoLand.com)- Hunters are reminded that beginning with the 2009-2010 New Jersey waterfowl hunting season, a "paper" waterfowl stamp will no longer be issued along with the waterfowl stamp privilege purchased from license agents or via the internet sales site.
Only the production of the paper stamps is being discontinued. The waterfowl stamp program itself will not be discontinued.
New Jersey waterfowl hunters must possess a current New Jersey hunting license, a current HIP certification, a current New Jersey waterfowl stamp privilege, and a current federal waterfowl stamp (available at your local post office) to participate in the season.
About:
Division of Fish and Wildlife is a professional environmental agency dedicated to the protection, management and wise use of New Jersey's fish and wildlife resources.