Indian Creek Struttin' Toms Chapter To Host NWTF Fundraising Banquet
Meal, prizes, auction items offered at annual event; $10 off early ticket purchases.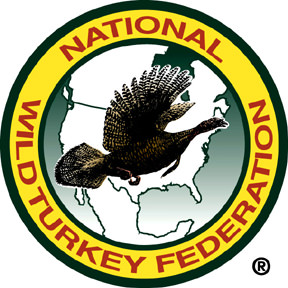 SHAWNEE, KS — -(AmmoLand.com)- On June 27, the Indian Creek Struttin' Toms Chapter of the National Wild Turkey Federation (NWTF) will hold the 8th Annual Hunting Heritage Super Fund Banquet at the Shawnee American Legion, 6521 Nieman Road in Shawnee. The banquet will raise funds for wild turkey conservation and provide a meal, prizes, and auction items. By placing the highest bid or winning raffle games, attendees can go home with sporting art, hunting firearms, knives, wildlife calls, outdoor equipment, and much more.
Tickets to the banquet are $60 for couples or $45 for singles. Tickets purchased before June 25 are $50 for couples or $40 for singles. The cost of admission includes a NWTF membership, a one-year subscription either to Turkey Call magazine, which includes The Caller, NWTF's member publication; Women In The Outdoors magazine for novice or experienced outdoorswomen; or Wheelin' Sportsmen magazine for members with disabilities. A free subscription to JAKES magazine or Xtreme JAKES magazine for youth 12 and younger, an interactive online magazine just for teens who enjoy the outdoors and hunting, is included with every ticket purchase. Those who join the NWTF's Hunting Heritage Club receive Get In the Game magazine twice annually.
For $255, banquet attendees can become sponsor members and receive the 2009 NWTF sponsor gift plus a one-year subscription to Turkey Call magazine, Women In The Outdoors magazine, or Wheelin' Sportsmen magazine. Participants may also reserve a corporate table that seats eight people for $650. This price includes one sponsor membership and seven regular memberships.
To reserve tickets, phone Russell Schank at 913-402-7521 or email [email protected]
About NWTF
The National Wild Turkey Federation is a national nonprofit conservation and hunting organization that, along with its volunteers, partners and sponsors, has worked for the conservation of the wild turkey and preservation of the hunting tradition. When the NWTF was established in 1973, there were only 1.3 million wild turkeys. Today that number stands at more than seven million birds throughout North America, and hunting seasons have been established in 49 U.S. states, Canada and Mexico