ISRA Fed Pac – New Illinois Pro-Gun Group Needs Your Help!
Chatsworth, IL – -(AmmoLand.com)- Illinois gun owners have a new voice in federal elections! Recently, a federal political action committee was formed for the purpose of educating Illinois gun owners on the gun rights records of individuals running for US House, US Senate and US President. The new organization is known as ISRA Fed PAC.
This new organization is in desperate need of funding to get set up and ready to do battle with the anti-gunners in the upcoming 2010 elections. Your financial help is badly needed. So, please visit the website – www.israfedpac.com and click on the "Donations" link. Once there, please make a generous donation to help preserve and protect the 2nd Amendment!
HELP PRESERVE YOUR FREEDOM:
Please, go to www.israfedpac.com today and make a generous donation.
Please pass this alert on to all your gun owning friends and neighbors.
Please post this alert to any and all Internet bulletin boards or blogs to which you belong!
Not authorized by any candidate or candidate's committee. Contributions to ISRA Fed PAC are not tax deductible and are subject to all Federal Election Commission rules and regulations. No corporate donations accepted.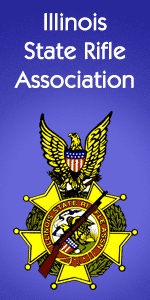 About:
Founded in 2009, the ISRA Fed PAC is a registered, non-affiliated, non-partisan federal political action committee based in Chatsworth, Illinois.
The purpose of the ISRA Fed PAC is to preserve and protect citizen rights recognized under the 2nd Amendment to the U.S. Constitution. ISRA Fed PAC will execute that mission by educating Ilinois citizens on the voting records of the Illinois congressional delegation, and through support of political candidates who share the values and traditions of Illinois' more than 1.5 million law-abiding firearm owners.
Our agenda is simple – we will work hard to elect those who support the 2nd Amendment, and work even harder to un-elect those who do not.