Montana Trappers Under Fire
Anti-Trapping Group Pushing 2010 Ballot Issue to Outlaw Trapping on Public Land.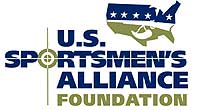 Montana – -(AmmoLand.com)- Montana trappers are gearing up for a fight in the wake of efforts by an anti-trapping group to eliminate trapping on public land in the state.
A group called Footloose Montana is working to place an issue on the ballot in 2010 that will outlaw all trapping on public land. The U.S. Sportsmen's Alliance has already begun contacting other organizations to see how we may coordinate to help oppose it. Those groups include the Montana Trappers Association, the National Trappers Association, and Fur Takers of America.
Though the issue still has a ways to go before making its way onto the ballot, Footloose Montana is actively seeking grassroots supporters and gathering the signatures necessary for it to qualify.
"This initiative sets a terrible precedent," states USSA president and CEO Bud Pidgeon. "State wildlife managers support trapping and recognize its importance in managing furbearing populations for the benefit of all wildlife as well as protecting the public from outbreaks of diseases. USSA will work with other in the hunting community to defeat this anti-hunting attack."
About:
The U.S. Sportsmen's Alliance is a national association of sportsmen and sportsmen's organizations that protects the rights of hunters, anglers and trappers in the courts, legislatures, at the ballot, in Congress and through public education programs. For more information about the U.S. Sportsmen's Alliance and its work, call (614) 888-4868 or visit its website, www.ussportsmen.org.