Under the Cover of Darkness the New Jersey Legislature Votes for Gun Rationing Bill
One-Gun-A-Month Heads to Governor's Desk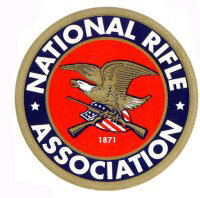 Trenton, NJ – -(AmmoLand.com)-In the wee hours of Friday morning, June 26, Governor Corzine and his anti-gun cohorts in the New Jersey State Senate vote 21 to 15 to pass S1774, a bill that will arbitrarily ration the sale of handguns to one per month.
Earlier this year, S1774 was pulled from the Senate floor when the sponsor was unable to garner the necessary 21 votes for passage.  This time, taking orders from Governor Corzine, Senator Fred Madden who previously voted "no" and committed to hold firm in that position, switched his vote at the last minute and voted "yes" to ration the Constitutional right of law-abiding citizens to obtain firearms.
As passed, this bill will prohibit an individual from purchasing more than one handgun within a 30-day period.  The bill now moves to Governor Corzine's desk for his consideration.
Please contact Governor Corzine and respectfully urge him to veto this bill and remind him that you will remember his decision on election day.
Contact information for Governor Corzine:
P. O. Box 001
Trenton, NJ 08625
609-292-6000the Governor
Email: please click here
Please contact the following State Senators, who supported S1774 and let them know how disappointed you are in them for supporting this bill.
State Senator James Beach (D-6)
State Senator Barbara Buono (D-18)
State Senator Richard Codey (D-27)
State Senator Sandra Cunningham (D-31)
State Senator Nia Gill (D-34)
State Senator John Girgeniti (D-35)
State Senator Robert Gordon (D-38)
State Senator Raymond Lesniak (D-20)
State Senator Fred Madden (D-4)
State Senator Dana Redd (D-5)
State Senator Ronald Rice (D-28)
State Senator Teresa Ruiz (D-29)
State Senator Nicholas Sacco (D-32)
State Senator Paul Sarlo (D-36)
State Senator Nicholas Scutari (D-32)
State Senator Bob Smith (D-17)
State Senator Brian Stack (D-33)
State Senator Shirley Turner (D-15)
State Senator Joseph Vitale (D-19)
State Senator Loretta Weinberg (D-37)
State Senator Jim Whelan (D-2)
Also, please take a moment to thank the following State Senators, who opposed this attack on our Second Amendment rights.
State Senator Diane Allen (R-7)
State Senator Bill Baroni (R-14)
State Senator Christopher Bateman (R-16)
State Senator Anthony Bucco (R-25)
State Senator Gerald Cardinale (R-396)
State Senator Christopher Connors (R-9)
State Senator Marcia Karrow (R-23)
State Senator Thomas Kean (R-21)
State Senator Joseph Kyrillos (R-13)
State Senator Kevin O'Toole (R-40)
State Senator Steven Oroho (R-24)
State Senator Joseph Pennacchio (R-26)
State Senator Robert Singer (R-30)
State Senator Stephen Sweeney (D-3)