NRA Junior Pistol and Smallbore Rifle Camps at Camp Perry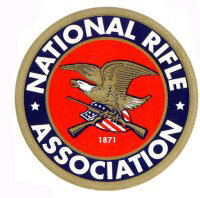 FAIRFAX, VA – -(AmmoLand.com)- NRA's Training Department is pleased to announce the Junior Pistol and Smallbore Rifle Camps available this summer at Camp Perry. The camps are open to intermediate-level pistol or smallbore rifle shooters ages 12 to 18.
Taught by NRA Certified Coaches, both camps provide expert instruction in the fundamentals of shooting while providing a safe, enjoyable learning experience. Participants can also improve their shooting skills while meeting other shooters in their age group.
"These camps are an excellent way for young rifle and pistol shooters to hone their current skills while learning new methods and techniques to improve their competitive shooting abilities," said Bill Poole, Director of NRA's Education and Training Division.
The NRA Junior Pistol Camp will be held July 14-17, 2009 at Camp Perry, Ohio, and provides instruction in conventional and international pistol shooting. The NRA Junior Smallbore Rifle Camp will be held July 25-30, 2009 at Camp Perry, Ohio, and provides instruction in 3-position and 4-position smallbore rifle shooting.
Each camp costs $175.00 for advanced registration (must be received before June 15, 2009) or $200.00 for standard registration (paperwork received after June 15, 2009). Space is limited.
First-time campers are eligible for tuition and travel reimbursements up to $500.00 per individual and up to a total of $5000.00 for the entire camp. This support is generously provided by the Bullseye-L Internet Forum.
Please visit www.nrahq.org/education/training/coaching/jr_shooting_camps.asp for registration paperwork, or call Chris Thacker (703) 267-1481 for more information.

About:
Established in 1871, the National Rifle Association is America's oldest civil rights and sportsmen's group. Four million members strong, NRA continues its mission to uphold Second Amendment rights and to advocate enforcement of existing laws against violent offenders to reduce crime. The Association remains the nation's leader in firearm education and training for law-abiding gun owners, law enforcement and the military.