New Jersey Senate to Vote on One-Gun-A-Month Tomorrow!
NJ Action Alert: S1774 "One Gun-A-Month" Up for Surprise Vote
Please Contact Your State Senator Today!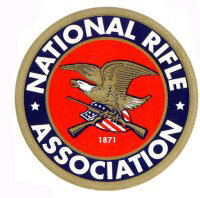 Trenton, NJ – -(AmmoLand.com)- Under the direction of Governor Jon Corzine (D) and with little notice to the public to ensure that New Jersey sportsmen and gun owners were not prepared to defend their Second Amendment rights from gun rationing schemes; the New Jersey State Senate today added S1774 "One Gun-A-Month" to tomorrow's voting agenda.
Simply stated, this bill would prohibit an individual from purchasing more than one handgun within a 30-day period. The state already requires an individual to first obtain a permit to purchase – a process which includes an extensive criminal background check and a minimum of 30 days to complete. This bill, as proposed, is just another step that anti-gun legislators are trying to take to erode our Right to Keep and Bear Arms.
If passed, this bill gives anti-gun extremists carte blanche to further hinder your right to purchase firearms. Next it could be one rifle or shotgun per 30-day period or even one handgun per six months or year.
Please contact your State Senator TODAY and urge them to oppose this unwarranted and unjustified attack on our Second Amendment freedoms. Contact information for your State Senator can be found by clicking here.
Sample Letter: ——————————————————————————

Dear Senator;

The S1774  "One Gun-A-Month" bill is suddenly and without due process up for a vote.

Please Vote NO on this anti-gun anti-second amendment bill.

All I can say is what if you could only use your right to free speech once a month?

I am an active voter and gun owner and hope you will be doing the right thing by Voting NO and killing this anti American bill once and for all.

Sincerely.


————————————————————————————————-
About:
Established in 1871, the National Rifle Association is America's oldest civil rights and sportsmen's group. Four million members strong, NRA continues its mission to uphold Second Amendment rights and to advocate enforcement of existing laws against violent offenders to reduce crime. The Association remains the nation's leader in firearm education and training for law-abiding gun owners, law enforcement and the military.