Preliminary Results for Rock Islands Big Regional Auction for Saturday Only June 27, 2009 Auction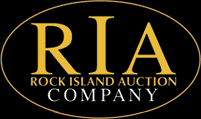 Rock Island Auction Company – -(AmmoLand.com)-Saturday was a very successful auction day! There are still thousands of firearms you can submit bids on for all remaining lots on Sunday Search Catalog Now Lot numbers 2000 on up.
If you submitted bids for any of today's items lot numbers 1 – 1308 you can login to your website account and check your results. The price the each lot was hammered for will be shown.
After you login to your account click the link "Current Auction Winning Bids" in you account tools. All lots you have won will be displayed. You can also call the office Sunday June 28, 2009 and someone will tell you your results for the Saturday Lots.
We have staff working on finalizing all invoices and someone will contact your invoice total as soon as possible once both days of the auction are over.
Thank you for being a customer of Rock Island Auction!
If you need assistance with your website account login information please reply to this email and someone will help you.
Prices realized will be available on our website in a few days.
Contact Information
~~~~~~~~~~~~~~~~~~~~~~~~~~~~~~~~~~~~~~~~~~~~~~~~
phone: 800-238-8022 fax: 309-797-1655 email:
[email protected]
About:
Rock Island Auction Company has been solely owned and operated by Patrick Hogan. This company was conceived on the idea that both the sellers and buyers should be completely informed and provided a professional venue for a true auction. After working with two other auction companies, Mr. Hogan began Rock Island Auction in 1993. Rock Island Auction Company has grown to be one of the top firearms auction houses in the nation. Under Mr. Hogan's guidance the company has experienced growth each and every year; and he is the first to say it is his staff's hard work and determination that have yielded such results.