Results Available For Special Washington State Hunt Drawing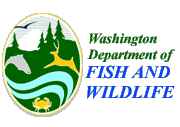 OLYMPIA, WA – -(AmmoLand.com)- Hunters who submitted applications for 2009 special-hunt permits can check the results of this year's drawing on the Washington Department of Fish and Wildlife (WDFW) website.
The results of the random, computerized drawing were verified June 9 and are now available for viewing at http://wdfw.wa.gov/hunting/permits/special .
At hunters' request, this year's drawing was conducted nearly a month earlier than in past years, said Dave Ware, WDFW game manager.
"Hunters told us they wanted us to conduct the drawing earlier so they would have more time to make their hunting plans," Ware said. "That made sense, and we've done everything we could to expedite the process."
More than 61,500 hunters submitted 138,900 applications for this year's special hunts for deer, elk, mountain goat, moose, bighorn sheep and turkey. The number of applications was up by about 4,000 from last year, Ware said.
Holders of the special permits can hunt at times and locations beyond those authorized by a general hunting license.
WDFW will notify applicants about the results of the drawing by email and postal mail in addition to posting the results on its website. Successful applicants will receive their special hunt permits via postal mail.
For more information on special hunt permits, see the WDFW Big Game Hunting rules pamphlet at http://wdfw.wa.gov/wlm/game/hunter/hunter.htm .