ISRA Sponsored Second Amendment Freedom Rally in Chicago, IL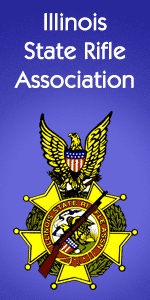 Chicago, IL – -(AmmoLand.com)- The rally that celebrates the right to keep and bear arms returns to Chicago!
Join the grassroots movement that is sweeping the state of Illinois.
Don't miss this event at the Thompson Center on the
1st anniversary of the landmark Supreme Court decision in DC v Heller!
Featured Speaker:
Ralph Conner – Conservative Activist
Second Amendment Freedom Rally sponsors, Illinois State Rifle Association and IllinoisCarry.com, welcome Mr. Ralph Conner of CORE-Chicago as the featured speaker for this historical event. Mr. Conner, a long time Second Amendment activist, is featured in the newly released documentary movie from JPFO titled "No Guns for Negroes," about the racially biased history of gun control.
Event Details
It is important that we put our best foot forward and present the best image of Illinois firearm owners – friendly, courteous, and respectful of the other attendees and our surroundings. Suggested attire is casual/business casual. The rally is outside on the plaza, bring sunscreen if you are so inclined. There is a food court in the downstairs portion of the Thompson Center if you need to grab a quick bite before or after the event. We have been instructed to keep the entrances to the Thompson Center clear and also that we stay out of the street and not cause a traffic hazard.
There are many ways to get to the Thompson Center via public transportation: CTA Trains and buses, Metra, Amtrak. Go to ChicagoRally.isra.org for more details.
Volunteers
Additional volunteers are needed for ground crew at the event, and will meet at 10:00 at the stage on the plaza. Contact Don Gwinn if you can help out, send mail to: [email protected]
Location
Friday June 26, 2009 from 11:00am – 1:00 pm at the
James R. Thompson Center
100 W. Randolph St. in Chicago
More Info
Go to ChicagoRally.isra.org for more details. Email questions to [email protected]
About:
The mission of the Illinois State Rifle Association has not changed – only the challenges have become more taxing. One of the greater challenges, on the foreign front especially, is the way our enemies go about attacking us. The most troubling though are our domestic adversaries – they want to disarm the civilians of Illinois and to prevent us from shooting, hunting, collecting, or even owning a firearm.
The ISRA stands at the threshold of our second century, we are continuing to promote marksmanship and gun safety, but our role is widening beyond our Founders' wildest dreams.