Sportsmen Laud House Passage of Climate Change Legislation
Historic measure would reduce effects of climate change on fish and wildlife habitat through adaptation strategies and funding private- and public-lands conservation programs.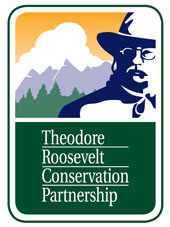 WASHINGTON, DC – -(AmmoLand.com)- Sportsmen today voiced their support of a closely contested U.S. House of Representatives vote aimed at combating global climate change that includes funding for federal and state management practices that would sustain fish and wildlife populations.
The American Clean Energy and Security bill is intended to limit the effects of climate change by imposing a cap on greenhouse gas emissions while investing in energy efficiency and renewable energy technologies. The bill also creates the Natural Resources Climate Change Adaptation Fund, which helps federal and state agencies safeguard fish and wildlife and charges the U.S. Department of Agriculture with implementing agriculture and forestry carbon offset projects, including conservation programs.
Members of the Theodore Roosevelt Conservation Partnership Climate Change Working Group, comprised of representatives of leading sportsmen's and conservation groups, praised the inclusion in the bill of funding for fish and wildlife adaptation strategies, which would minimize the effects of climate change on important fish and game species. At the same time, the sportsmen emphasized that additional funds must be designated and incentives set to sustain and expand habitat on farms, ranches and forest lands.
"American sportsmen have a critical reason for supporting this legislation," said Steve Williams, president of the Wildlife Management Institute and co-chair of the TRCP working group. "The bill's establishment of the Natural Resources Climate Change Adaptation Fund would help safeguard and restore fish and wildlife, habitats, ecosystems and ecological processes that are threatened by climate change. We look forward to making sure that, as this process moves forward, a dedicated funding source for fish and wildlife continues to be part of it."

"Sportsmen support the House passage of this important legislation and appreciate the U.S. Department of Agriculture being given oversight of agriculture and forestry carbon dioxide offset projects, including conservation programs," said Dave Nomsen, vice president of government affairs for Pheasants Forever and Quail Forever and working group co-chair. "Our nation must build upon gains in soil, water and wildlife conservation and strengthen programs that provide carbon sequestration and habitat enhancement. America's farmers, ranchers and forestland owners have the potential to make great contributions to solving the climate issue, and the USDA should take charge of delivering these climate-based programs to private landowners."
The AFL-CIO, 21 of whose unions are partners of the TRCP, also voiced its approval of strategies to address climate change as presented in the legislation.
"The AFL-CIO supports climate change legislation that will create new economic opportunities and preserve existing jobs while achieving the important objectives of reducing greenhouse gas emissions and reducing our dependence on foreign energy," the group stated yesterday in a letter to House members. "The American Clean Energy and Security Act of 2009, though not perfect, represents an important first step toward achieving these goals."

"This legislation lays a potentially strong and broad foundation for natural resources adaptation programs," said TRCP President and CEO George Cooper, "and it should help assure not only the abundance and vitality of our fish and wildlife resources but also a continued high quality of life for sportsmen and all Americans – a quality that is furnished by healthy, functioning ecosystems.
"American sportsmen, who have a uniquely intimate connection to our natural resources, are sentinels raising an alarm on climate change," concluded Cooper. "We understand the need to designate resources to fish and wildlife professionals to safeguard critters and their habitat – and we appreciate that voluntary incentives must be established for private landowners to keep and expand high-quality habitat on their private working lands. We stand ready to support forthcoming Congressional efforts to achieve these objectives, and we offer our assistance in formulating a plan that identifies conservation practices to attain these important goals."
Accelerating climate change is acknowledged by the sportsmen's community as a serious threat to America's hunting and fishing opportunities. Eight of the TRCP's partner groups recently released "Season's End," a report detailing the predicted impacts of climate change on fish and game and its implications on hunting and fishing. A sequel is scheduled for release in 2009.
About:
Inspired by the legacy of Theodore Roosevelt, the TRCP is a coalition of organizations and grassroots partners working together to preserve the traditions
of hunting and fishing.