Stackhouse Park Hosts 5th Annual Wild Turkey Clinic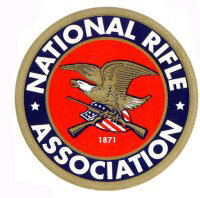 FAIRFAX, VA – -(AmmoLand.com)- The Stackhouse Park 5th Annual Wild Turkey Hunting Clinic will be held Saturday, June 20th from 8:00 a.m. to 4:00 p.m. The clinic will take place at Powell Stackhouse Park, located at 998 Luzerne Street in Johnstown, Pennsylvania.
NRA Certified Wild Turkey Hunting Instructors Tom Hindman, Mike Horst, and Kurt Rager will instruct students during this informational event. Participants will learn all about hunting Wild Turkey if they are new to the sport, and current hunters will learn methods and techniques to improve their skills.
"We'll provide an overview for the novice hunter, and be able to answer questions to help seasoned wild turkey hunters deal with consternations that they have met in the past," said Hindman.
Anyone interested in hunting Wild Turkey is encouraged to attend. The cost of the clinic is free for children and $15.00 for adults, and includes materials and a catered lunch. Representatives from NRA's Hunter Services Department, Mossy Oak, Cody Wild Turkey Calls, Bass Pro Shop, and the Pennsylvania Game Commission will be on hand for the clinic.
"Year after year these NRA Wild Turkey Instructors provide valuable information for rookie turkey hunters as well as veteran hunters. Hundreds of hunters have attended the turkey and deer hunting clinics at Stackhouse Park and I'm confident that they become better and more successful hunters," said NRA Hunter Services Program Coordinator Matt Fleming.
Please contact Ranger Jim Pasco at (814) 536-1674 for more information or to register for this event. For more information on NRA's Hunter Services Department or NRA's Hunter Clinic Instructor Program, call (703) 267-1524 or visit http://www.nrahq.org/hunting/.
About:
Established in 1871, the National Rifle Association is America's oldest civil rights and sportsmen's group. Four million members strong, NRA continues its mission to uphold Second Amendment rights and to advocate enforcement of existing laws against violent offenders to reduce crime. The Association remains the nation's leader in firearm education and training for law-abiding gun owners, law enforcement and the military.