Szarenski Takes Men's Free Pistol Title at 2009 National Championships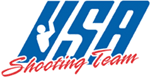 FORT BENNING, GEORGIA – -(OutDoorWire.com)- The Men's 50m Free Pistol final was the first final contested at the 2009 USA Shooting National Championships for Rifle and Pistol with three-time Olympian Daryl Szarenski of Saginaw, Michigan taking home the title.
USAMU member Szarenski won the Men's Free Pistol national title for the second year in a row finishing with a match score of 1098, a final of 96.3 for a total score of 1194.3 points. James Henderson (Columbus, Ga.), a USAMU Service Pistol shooter, took second place after firing a score of 1096 in the qualification, a final score of 97.4 for an overall score of 1193.4. John Zurek (Chandler, Ariz.) grabbed third place with a total score of 1184.6 (1091+93.6) points.
The National Championship title in Junior Men's Free Pistol went to Alex Callage (Columbia, Md.) with 1033 points. Gary Reburn (Kensington, Md.) took second with 1026 and Jack Dutoit (Arlington, Texas) finished in third place with 1000 points.
For complete National Championship results as well as a detailed competition schedule, please visit USA Shooting's website at www.usashooting.org.
The Rifle/Pistol National Championships are being held at Ft. Benning's International Shooting Complex in Columbus, Ga., which is home of the U.S. Army Marksmanship Unit (USAMU), and will run through June 21. Competition continues on Tuesday with the Women's 50m 3 Position Rifle and Men's 10m Air Rifle finals.