Team GLOCK Wins at Pro-Am and USPSA Area Championships in June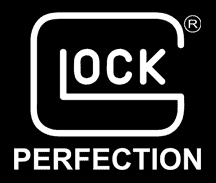 SMYRNA, GA – -(AmmoLand.com)- Team GLOCK took home several titles during three competitive pistol tournaments in June. Jessie Abbate won the High Lady title in both Limited and Open at the Pro-Am championship in Tulsa, OK held June 13-14. The following week, Dave Sevigny won the USPSA Production championship at Area 1 in Idaho and Area 5 in Michigan. The Pro-Am championship features steel targets to be shot down within a pre-determined "par" time. USPSA is a practical shooting sport where competitors engage stationary and moving targets within stages featuring props such as walls, doorways, ports, tables and barricades.
At the Pro-Am championship, Jessie Abbate finished with a score of 179 points for 2nd place "A" class and 6th place in the field of 160 Amateur class competitors to secure the Limited High Lady title with a GLOCK 34. Abbate then competed in the Open division with an S&J Customs GLOCK 17 finishing with 193 points for 1st in "A" class and 3rd place in the 76 competitor field of Amateurs to win the Open High Lady title. Abbate was excited to earn her first Pro-Am titles.
"We trained really hard for this championship and I felt prepared. It was easy to be confident and just shoot the stages to the best of my ability", said Abbate.
Team Captain Dave Sevigny competed in the Pro class and finished a respectable 3rd overall Limited with 198 points using a GLOCK 34 and 2nd overall Open with 220 points using an S&J Customs GLOCK 17, just one shy of the winning margin. Sevigny battled some injuries sustained prior to the match but it didn't stop him from making a run at the title.
"Everyone has to deal with injuries at times and we're at the mercy of the schedule for these events. I'm not worried about it. We came within one point last season too. Maybe next year things will go our way," said Sevigny.
Dave Sevigny followed up with dominating victories at the USPSA Area 1 and Area 5 Production championships just four days apart. At Area 1 on June 18, Sevigny won by 206 points, a 15.71% margin, over 2nd place Yong Lee. Then, at Area 5 on June 21 Sevigny defeated 2nd place finisher Ben Stoeger by 142 points, a 10.19% margin of victory. Sevigny is currently 3-0 at the USPSA Area championships this year. Last April he won Area 6 by 239 points, which was an 18.53% margin over second place. In each USPSA Area championship there have been several Master and Grandmaster class competitors in Production division.
"The numbers and quality of shooters have exploded in this division in recent years, no question. USPSA Production is very competitive," acknowledged Sevigny.
GLOCK Vice President Gary Fletcher added, "The way Dave is dominating the Area championships with such deep competition present leaves no question why he's one of the best."
Team GLOCK will next compete at the USPSA Area 3 Championship in Omaha, Nebraska from July 30-August 2 and USPSA Area 7 in Fulton, New York from August 5-9.
About GLOCK, Inc:
Utilizing advanced technological methods, GLOCK has a leading position in the world market as a pistol and accessories designer and manufacturer. With their commitment to uncompromised quality, GLOCK uses high-tech engineering to provide the international benchmark for safety, reliability and ease of maintenance. GLOCK's remarkable knowledge and experience from their applications and processing of steel and polymer are being used to design revolutionary products. These products meet and exceed the ongoing demands of law enforcement, military and civilian customers for firearms that demonstrate the very best in reliability, durability and safety of use. Their high-tech engineering and construction create a handgun that can stand up to punishment that even the most unforgiving conditions can generate.