Team Smith & Wesson Earns Multiple Titles At International Revolver Championship
Jerry Miculek Extends Winning Streak to 17 Consecutive Victories.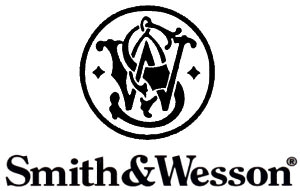 SPRINGFIELD, Mass. – -(AmmoLand.com)- Smith & Wesson Corp., announced today that Team Smith & Wesson members earned six division titles and placed in the top 16 in each of their divisions during the 18th Annual Smith & Wesson International Revolver Championship (IRC). During this year's competition, which was held at the Hogue Action Pistol Range in Morro Bay, California, nine team members competed under the Smith & Wesson banner. The IRC match was highlighted by wins from Jerry Miculek, new team member John Bagakis, Craig Buckland, Annette Aysen, Elliot Aysen and Team Captain, Julie Golob.
Cementing his reputation as one of the world's most accomplished professional shooters, Jerry Miculek once again stood atop the leader board, capturing both the Overall and Open Division titles. With his recent win, Jerry has accomplished an unprecedented feat by capturing his 17th IRC championship title while extending his record winning streak of back-to-back title victories since competing in the 1993 IRC match. Using a Smith & Wesson Performance Center Model 627 V-Comp, Miculek was able to post top scores in 10 out of the 12 stages of fire, allowing him to easily capture the championship title by over 26 seconds.
After the match, Miculek attributed his accurate shooting to the same revolver he has used for the past eight years. The 8-shot Smith & Wesson 627 V-Comp revolver, chambered for .357 Magnum®, features a 5-inch barrel and is constructed of stainless steel material. Miculek noted the exceptional accuracy of the revolver and its usefulness for stages requiring precise shots at 50 yards.
In the Limited Division, Team Smith & Wesson members swept the top two spots with John Bagakis edging out fellow teammate Elliot Aysen for the division title. Bagakis, a new addition to Team Smith & Wesson, placed an impressive 5th overall in the combined Open and Limited results. Aysen went on to win the High Senior title. In the Women's Limited Division, sponsored shooter Annette Aysen decisively defended her Ladies Limited title by over 11 seconds. Each of the winners in the Limited Division used an 8-shot Performance Center Model 627. Also winning titles in this year's match was Craig Buckland. Buckland, shooting a Model 686 SSR placed first in the IDPA Division and Julie Golob took home the Ladies Open title using a Smith & Wesson 627 V-Comp.
The entire contingent of Team Smith & Wesson shooters competed in the Shoot Off event that served as a crowd-pleasing grand finale for the competition. In "man vs. man" competition, team members downed 5 steel plates on the notoriously difficult, spinning Texas Star and 6 more falling steel targets. John Bagakis won in the Limited Division while Jerry Miculek earned top honors in the Open Division.
"We are extremely proud of our entire Team's performance at the International Revolver Championship," said Tom Kelly, Vice President of Marketing for Smith & Wesson. "Jerry Miculek has once again proved to be legendary in winning his 17th IRC. Combining this feat and the winning of six overall titles in both Limited and Open Divisions makes this event one of the most successful matches in the history of Team Smith & Wesson. No doubt, Team Smith & Wesson will carry this momentum on to their future events."
About Smith & Wesson
Smith & Wesson Holding Corporation, a global leader in safety, security, protection and sport, is parent company to Smith & Wesson Corp., one of the world's largest manufacturers of quality firearms and firearm safety/security products and parent company to Thompson/Center Arms Company, Inc., a premier designer and manufacturer of premium hunting rifles, black powder rifles, interchangeable firearms systems and accessories under the Thompson/Center brand. Smith & Wesson licenses shooter protection, knives, apparel, and other accessory lines. Smith & Wesson is based in Springfield, Massachusetts with manufacturing facilities in Springfield, Houlton, Maine, and Rochester, New Hampshire. The Smith & Wesson Academy is America's longest running firearms training facility for law enforcement, military and security professionals. For more information on Smith & Wesson, call (800) 331-0852 or log on to www.smith-wesson.com. For more information on Thompson/Center Arms, log on to www.tcarms.com.