Texas Deer Association Launches Campaign on Outdoor Channel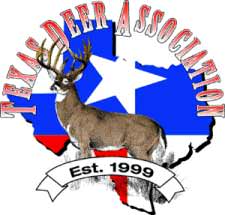 SAN ANTONIO, TX — -(AmmoLand.com)- Feeding a young fawn or producing a 200-inch whitetail buck can be a rewarding and profitable business, and the Texas Deer Association is spreading the word. The TDA is proud to announce it has launched a series of video messages on Keith Warren's Deer & Wildlife Stories show on the Outdoor Channel which promote the deer breeding industry as a fun and lucrative agricultural endeavor for families and land owners with small tracts.
"Raising whitetail deer is one of the fastest growing industries in rural America and we want to help introduce this great opportunity to families and wildlife enthusiasts across the country," says Karl Kinsel, executive director of the Texas Deer Association. "There are thousands of people who have discovered how fun and profitable raising deer can be as a hobby or as a business. Not only can raising deer provide a good income, but it preserves land and habitat for wildlife and the environment. It's one of the most 'green' industries out there."
Deer farming is nothing new, explains Kinsel. Man has farmed and bred deer since 5,000 B.C in China and deer breeding officially came to North America around 1908. Today, the industry drives $3 billion into the U.S. economy and supports tens of thousands of jobs in small communities across the country. In addition to its huge economic impact, deer farming is at the heart of wildlife conservation efforts and deer breeders often help state wildlife authorities develop better herd and habitat management techniques.
The first of TDA's 30-second spots
Deer & Wildlife Stories began airing on the Outdoor Channel in January and gets up close and personal with whitetail deer and educates viewers about the future of the species. The show has received rave reviews and airs three times every week — Tuesdays at 9am EST, Fridays at 2am EST and Saturdays at 5:30pm EST.
The TDA is the only non-profit organization solely committed to improving the quality of Texas deer herds through improved habitat, modern harvest strategies and genetic improvement. As a part of its public education efforts, the TDA publishes a full-color bimonthly magazine, Tracks, which updates TDA members on current legislative news, deer genetics and game management issues. The TDA also hosts an annual convention and trade show featuring a live deer sales, auction, golf tournament and other events.
To learn more about the Texas Deer Association or for membership information, visit www.texasdeerassociation.com or call 210.767.8300.
About:
Headquartered in San Antonio, Texas, the Texas Deer Association is a non-profit organization dedicated to the health and welfare of Texas deer herds, and to developing ways to improve deer quality in Texas. For more information on the Texas Deer Association, call 210.767.8300 or visit www.texasdeerassociation.com.