USSA Lauds U.S. Fish and Wildlife Service Director Nomination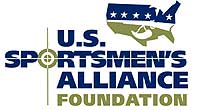 Washington, DC – -(AmmoLand.com)- President Obama has announced that he will nominate Sam D. Hamilton to serve as the new Director of the U.S. Fish and Wildlife Service (FWS).
"Sam is an excellent choice to be the new Director of FWS," stated William Horn, director of federal affairs for the U.S. Sportsmen's Alliance. "He's been great to work with over the years and brings much common sense to an agency with huge responsibility over the future of our natural resources."
Secretary of the Interior Ken Salazar also showered support on Mr. Hamilton, who has worked in the FWS for 30 years and is currently a senior biologist and manager heading FWS' Southeast Region.
In the press release announcing Hamilton's pending nomination, Salazar stated that "Sam has vast experience with every aspect of the U.S. Fish and Wildlife Service's mission, making him an ideal nominee to direct the agency."
Hamilton, became Southeast Regional Director in 1997 and has had extensive responsibility for a $484 million budget and 1,500-person work-force that operates in 10 states as well as the Caribbean. In that capacity, Hamilton managed 350 federally endangered and threatened species and 128 national wildlife refuges.
About:
The U.S. Sportsmen's Alliance is a national association of sportsmen and sportsmen's organizations that protects the rights of hunters, anglers and trappers in the courts, legislatures, at the ballot, in Congress and through public education programs. For more information about the U.S. Sportsmen's Alliance and its work, call (614) 888-4868 or visit its website, www.ussportsmen.org.