Utah Energy Leases Deferred in Response to Sportsmen's Concerns
Critical areas of fish and wildlife habitat to receive further study following public objections.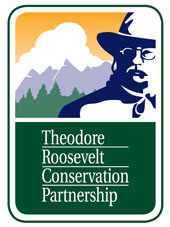 WASHINGTON –-(AmmoLand.com)- The Theodore Roosevelt Conservation Partnership today welcomed an announcement by the Utah Bureau of Land Management that valuable public-lands fish and wildlife habitat would receive additional review before being leased for oil and gas development.
The BLM initially offered more than 90,000 acres of public land on 67 parcels in its June 23 lease sale in Utah. The TRCP filed a protest of 31 parcels, comprising 46,000 acres of crucial mule deer, elk and sage grouse habitat where supplementary development conditions could lessen negative effects on wildlife populations. Administrative protests such as these are the public's only recourse for commenting on the federal leasing process and raising concerns about impacts to resources like fish and wildlife.
"Sportsmen unreservedly support oil and gas production on America's public lands," said Joel Webster, TRCP associate director of campaigns, "but responsible administration of these resources demands a consistent approach to leasing and development activities in order to sustain fish and wildlife – and to provide companies wishing to extract energy from our lands and waters an increased level of certainty in their investments and planning."
In 2007 and 2008, the TRCP protested approximately 2.5 million acres of energy leases in Colorado, Montana, New Mexico, Utah and Wyoming after concluding that fish and wildlife resources or hunting and fishing could be significantly affected if the areas were developed as proposed. The TRCP reviewed each proposed lease for management actions or protections for fish and wildlife and protested only those leases that, based on this analysis, could not be managed to sustain these resources during development.
"Neither current science nor the BLM's multiple-use mandate has been reliably adhered to during the most recent energy boom in the Rocky Mountain West," concluded Webster. "Consequently, public-lands energy development often is troublingly one-sided, with industry demands superseding the needs of fish and wildlife and the interests of citizens. A new federal approach guiding the development of our shared resources is critical – and its implementation is long overdue."
The TRCP and its partners believe that to better balance the concerns of fish and wildlife in the face of accelerating energy development, federal land management agencies must follow the conservation tenets outlined in the FACTS for Fish and Wildlife and the CAST principles.
About:
Inspired by the legacy of Theodore Roosevelt, the TRCP is a coalition of organizations and grassroots partners working together to preserve the traditions
of hunting and fishing.