Washington Fish And Wildlife Commission Meeting Via Conference Call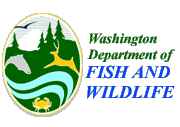 Olympia, Washington – -(AmmoLand.com)-
*WHERE: The meeting will take place via telephone conference call and will be recorded. The public may listen to the discussion via speakerphone by coming to the Commission Office at the Department of Fish and Wildlife, Natural Resources Building, 5th floor, 1111 Washington Street SE, Olympia. No public input will be accepted during the call. Copies of the audio recording may be requested by contacting the Commission Office via email to [email protected] , or by telephone (360) 902-2267.
WHEN: Friday June 19, 2009 — 8:30 a.m.
WHAT:
A. COMMERCIAL HAGFISH LOGBOOK SUBMISSION SCHEDULE – RULE ACTION:
The Commission will consider adoption of permanent amendments to WAC 220-88E-040, Hagfish pot trial fishery – logbook required, which increases reporting to a monthly, rather than quarterly, basis for closer monitoring of the fishery. The Commission held a public hearing on the proposals at its June 5-6, 2009, Commission meeting in Olympia.
B. PROPOSED HATCHERY AND FISHERY REFORM POLICY – UPDATE:
As a follow-up to the June 5-6, 2009, Commission meeting, Department staff will brief Commissioners on responses to public comment and the status of developing proposed revisions to the draft policy on hatchery and fishery reform (C-3619). The Commission plans to consider adoption of a final policy at its July 10-11, 2009, meeting in Olympia.
C. COUGAR HUNTING PILOT RULES – UPDATE AND DISCUSSION: Department staff will update the Commission on the status of communications with local officials in northeastern Washington State. The Commission held a public hearing on the rule proposals at its June 5-6, 2009, meeting in Olympia and may discuss postponing final rule adoption from the Commission's July 10-11 meeting to its August 6-7-8, 2009, meeting in Colville.
D. OPERATIONS UPDATE, I-900 AUDIT RESULTS – BRIEFING:
Department staff (Joe Stohr, Deputy Director) will brief the Commission on the results of the recently-completed "Fish and Wildlife Motor Vehicle Performance Audit;" the first of four Department performance audits by the State Auditor in response to the passage of Initiative 900.
E. DEPARTMENT DIRECTOR POSITION CANDIDATE SEARCH UPDATE – DISCUSSION:
The Commission will discuss the current status of the Department Director candidate search, including the search committee's progress on developing interview questions.
F. GENERAL DISCUSSION:
Available Commissioners and Department staff will discuss recent activities and items of interest.
Susan Yeager, Executive Assistant
Washington Fish and Wildlife Commission
Phone: (360) 902-2267
Email:
[email protected]
Mail: 600 Capitol Way North
Olympia, Washington 98501-1091
Web: http://wdfw.wa.gov/commission