Washington State Master Hunters Invited To Meeting In Ellensburg On Elk Area 3911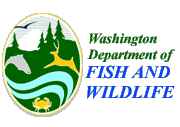 OLYMPIA, WA – -(AmmoLand.com)- Master hunters and area landowners are invited to attend a meeting July 18 in Ellensburg for an orientation on this year's hunting season in Elk Area 3911, located near Ellensburg in Kittitas County.
The meeting – sponsored by the Washington Department of Fish and Wildlife (WDFW), the Master Hunter advisory group and the Big Game Management Roundtable (BGMR) – is scheduled from 5-8 p.m. at the Central Washington University New Student Union Building (SURC), Room 215A.
Veteran master hunters who have hunted the area previously, certified master hunters intending to hunt Elk Area 3911 for the first time, and area landowners are encouraged to attend, said Mike Kuttel, WDFW master hunter policy lead.
The meeting will cover new boundaries for 2009, enforcement rules and regulations for participants, and include an update on the ongoing cow elk study.
WDFW's voluntary Master Hunter program was revamped in 2008 to clarify requirements for participation. Those interested in participating in the program and gaining certification can apply during the next enrollment period, which starts Jan. 1, 2010.
Master hunters are specially qualified hunters who participate in highly sensitive, controlled hunts to help WDFW remove problem animals that damage property or threaten public safety. The program is also committed to preserving the sport's heritage.
"Our goal is to develop a group of skilled people who consistently display the highest standards of conduct and are dedicated to conserving wildlife habitat and ensure future hunting opportunities," Kuttel said.
Master hunters are reminded to use the program's website at http://wdfw.wa.gov/hunting/masterhunter/ as their primary source of information. The site includes up-to-date maps that can be downloaded free of charge, located under "Special Hunt Updates." Other information about Elk Area 3911 is also posted on the site.