Air Gun League Offers Affordable Means To Honing Your Shooting Skills
Are you tired of endlessly searching for ammunition?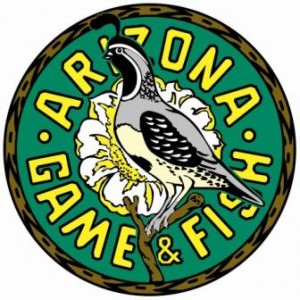 Ben Avery Shooting Facility, Az – -(AmmoLand.com)- Due to current supply and demand conditions, finding ammunition for target shooting can be a challenge. To help recreational shooters ease their troubles and reduce the impact on their wallets, the Arizona Game and Fish Department's Ben Avery Shooting Facility is hosting an air gun league this fall.
The off-hand air gun league is for shooters looking to have fun and learn about one of the fastest-growing forms of shooting sports competition.
The league runs for eight weeks and meets every Thursday evening starting Sept. 10 at the Ben Avery Shooting Facility's indoor Air Gun Range. Participants ages six and older are welcome and classifications will include rifle and pistol for men, women, juniors and highest overall. Each match includes 300 points consisting of three relays of 10 shots from 10 meters in 20 minutes.
"Air gun shooting is a great way to introduce kids and ladies to shooting sports that might be hesitant to shoot live ammunition," said Range Master Matt Schwartzkopf with Ben Avery Shooting Facility. "It's also an excellent way to build character, discipline, patience and confidence."
Loaner air guns and pellets are available on a limited and first-come, first-served basis. Adaptive equipment may be available for disabled shooters, but please include any equipment needed during pre-registration. The range is restricted to a velocity of 600 fps (feet per second) or less.
Schwartzkopf added, "All of our leagues offer participants a safe and recreational atmosphere to improve their shooting skills. Combined with our loaner equipment, and there's no reason not to give it a try."
The cost is $60 for adults and $30 for youth 17 and under. Pre-registration is required, contact Matt Schwartzkopf at [email protected] or (623) 236-7076.
The Ben Avery Shooting Facility is on the northwest corner of I-17 and Carefree Highway in north Phoenix, approximately 10 minutes north of Loop 101. Located on 1,650 acres, it is one of the largest government-operated recreational shooting complexes in the world. It averages more than 120,000 shooters per year and is home to a number of regional- and national-class competitions and other major events. Offering a wide array of target-shooting opportunities, the facility has 67 covered stations at the main range (all handicap accessible), and more than 25 additional rifle, pistol, and archery ranges for recreational and competitive shooting. The Clay Target Center offers 18-lighted trap/skeet overlay fields and two sporting clays courses.
To learn more about shooting sports and the Ben Avery Shooting Facility, visit www.azgfd.gov/basf.
About:
The Arizona Game and Fish Department prohibits discrimination on the basis of race, color, sex, national origin, age, or disability in its programs and activities. If anyone believes that they have been discriminated against in any of the AGFD's programs or activities, including employment practices, they may file a complaint with the Deputy Director, 5000 W. Carefree Highway, Phoenix, AZ 85086-5000, (602) 942-3000, or with the Fish and Wildlife Service, 4040 N. Fairfax Dr. Ste. 130, Arlington, VA 22203. Persons with a disability may request a reasonable accommodation or this document in an alternative format by contacting the Deputy Director as listed above.