Arizona Dove Hunting Primer
It may be over 100 degrees, but it is not too early to start preparing for the early dove season.
By Doug Burt, public information officer, AGFD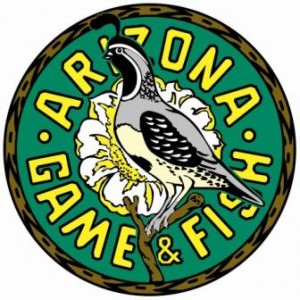 Arizona – -(AmmoLand.com)-The dove opener wings in on a Tuesday this year, which should reduce some of the opening day demand. Nevertheless, look for that to push over to Saturday and Sunday going into the Labor Day weekend. Dove hunting is an Arizona tradition with more than 35,000 hunters participating each year.
"With good dove numbers carrying over from last season and above-average winter and spring precipitation this year, we should see another very good dove season in September," said Mike Rabe, migratory game bird supervisor. "However, the recent drying trend and sputtering monsoons could have birds focused more around agricultural areas and dependable water sources."
There are a couple of things to consider this year. First, don't wait until the last minute to get your shotgun shells. Demand for ammunition continues to outpace supply and you don't want to find yourself with only a few boxes on opening day. Another reminder is, now is a good time to submit that vacation request if you plan on taking the day off for opening day.
The early dove season runs from Sept. 1-15 with half-day hunts in the south zone and full-day hunts in the north zone and statewide for youth hunters 17 and under. The late season offers all-day hunting statewide from Nov. 20, 2009 through Jan. 3, 2010.
"Those who go scouting a few days before their hunt will have the best success. Mourning doves are very mobile, strong flyers, and even if they were recently using a sorghum field, it doesn't mean they will be there a week later," said Rabe. "Of course a windy and rainy monsoon storm the week before the opener, like we had last year, could disperse birds throughout the desert range and have flight numbers dispersed and sporadic."
Included within the dove regulations are the season dates and bag limits for band-tailed pigeons and Eurasian collared-doves. Band-tailed pigeon season starts Sept. 11 (north zone) or Sept. 18 (south zone) and runs through Oct. 4. The season for collared-doves is open now and runs yearlong. Hunters are reminded to keep one feathered wing attached to all harvested birds, including collared-doves, until they reach their final destination.
Where to go
If you are a novice hunter, or just new to the state, there are a number of organized hunts offering mentoring to help you get started. To get the latest details on dove events visit www.azgfd.gov/hunting. Here are a few to get you started:
Sept. 1-3: Habitat fundraiser dove hunt (fee required), Texas Hill Farms, Roll (east of Yuma)
Sept. 5-6: Juniors-only dove hunt, Robbins Butte Wildlife Area, near Buckeye (pancake and sausage breakfast provided by Chandler Rod and Gun Club)
Sept. 5: Juniors-only dove hunt, Texas Hill Farms, Roll (east of Yuma)
Sept. 12: New hunters only dove hunt, East Valley location to be determined
"Dove hunting is a deep-rooted family tradition, and these organized events are a great way to teach the next generation about hunting and firearms," says Recruitment and Retention Coordinator Denise Raum. "When done properly, dove hunting is very safe, provides plenty of action, a good meal, and instills how to be a safe and ethical hunter."
Furthermore, the department is teaming up with local sportsmen's organizations with a grant program to host mentored hunting camps throughout the 2009-10 season to teach new hunters how to hunt dove, quail, rabbit, squirrel, and other game animals, to learn more visit www.azgfd.gov/hhwg.
Start planning
While there is nothing like the excitement of the hunt, getting geared for dove season is half the fun. Here are some basic tips to get you going in the right direction.
Arizona hunting license – required for ages 14 and up (two hunters maximum under 14 may hunt without a license, when accompanied by a licensed adult)
Arizona migratory bird stamp – required for ages 16 and older
Shotgun shells – No. 7 ½ or No. 8 upland bird shot, low brass (national average is 5-7 shots for each bird harvested, Arizona's limit is 10 birds)
Hunter education – although it's not mandatory, if you're new to hunting, reading the chapters on "Safe Hunting," "Hunting Skills," and "Be a Safe Hunter" from the department's online program will cover a range of topics critically important for all dove hunters, including T.A.B. +1, hunting with others, safe zone-of-fire, shotgun firing, hunter ethics, and more.
Practice shooting – take a trip to your local clay target range and work out some of the kinks in your swing and target leading to improve your success in the field.
Start scouting – first eliminate those areas that are now within city limits due to growth; try city and municipality Web sites to identify their boundaries. Once you have rule areas, use Google Earth to locate water tanks and natural corridors that dove may move along.
Did you know, mourning doves are the most numerous, widespread game bird in North America? They are prolific breeders with an average life span of 1-2 years. Controlled hunting seasons maintain them as a sustainable wildlife resource. Dove hunters are a valuable conservation tool.
There is an excise tax on ammunition that is contributed to the Pitman-Robertson Fund, which in turn is returned to state wildlife agencies for the management of wildlife, which benefits all citizens. Additionally, hunters provide hundreds of thousands of dollars into the local economy, by purchasing ammunition, gas, food and lodging while engaging in this American tradition.
To learn more about dove in Arizona, visit www.azgfd.gov/h_f/game_mourning_dove.shtml.
About:
The Arizona Game and Fish Department prohibits discrimination on the basis of race, color, sex, national origin, age, or disability in its programs and activities. If anyone believes that they have been discriminated against in any of the AGFD's programs or activities, including employment practices, they may file a complaint with the Deputy Director, 5000 W. Carefree Highway, Phoenix, AZ 85086-5000, (602) 942-3000, or with the Fish and Wildlife Service, 4040 N. Fairfax Dr. Ste. 130, Arlington, VA 22203. Persons with a disability may request a reasonable accommodation or this document in an alternative format by contacting the Deputy Director as listed above.