Arizona Game And Fish Offers Grant Funds To Host Mentored Hunt Camps
Program seeks to increase hunter participation; application deadline is Aug. 12.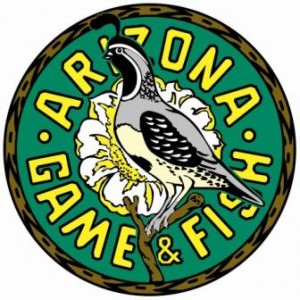 Arizona – -(AmmoLand.com)- The Arizona Game and Fish Department is now offering $25,000 in grant funding to qualifying non-profit hunting organizations, sportsmen's groups, wildlife conservation groups, and rod and gun clubs to host mentored hunting camps for first-time hunters.
The grant program is a pass-through grant program funded by the National Shooting Sports Foundation's (NSSF) Hunting Heritage Partnership, which supports state agencies to expand hunter recruitment and retention.
The goal of the program is to multiply the department's efforts by partnering with the many organizations in the state to recruit new hunters and help perpetuate Arizona's hunting heritage.
"Our Hunting Heritage Workgroup unveiled the critical need to preserve our hunting heritage to more than 20 concerned organizations, in a scenic meadow on the Mogollon Rim, over Father's Day weekend," said Director Larry Voyles for Game and Fish. "The support and collaboration expressed is not like this state has seen in many years – it's very exciting."
Each successful applicant can qualify for up to $1,000 to host a mentored hunting camp. The funds may be used to cover a number of expenses related to running the event. To be eligible the proposal must include, but is not limited to, the following requirements:
• Promote or facilitate hunter recruitment and retention (examples include small game hunting camps for rabbit, dove, quail, squirrel, predator/furbearing, etc.);
• Hunt using a firearm;
• Available to the public;
• Family activities at camp;
• Complete best practices training;
• Complete project by Jan. 31, 2010;
• Submit a survey / evaluation of the event.
Applications must be in the department's possession by Wednesday, Aug. 12, 2009 at 5 p.m. MST — postmarks don't count. Submit applications by mail only, in triplicate, to Arizona Game and Fish Department IEED, Attn: Hunter Recruitment and Retention Coordinator, 5000 W. Carefree Highway, Phoenix, AZ 85086.
Application packets can be downloaded from the department's Web site at www.azgfd.gov/hhwg, under "Hunting Heritage Partnership: Mentored Hunting Camp Grant Program," or by contacting Hunter Recruitment and Retention Coordinator Denise Raum at [email protected] or (623) 236-7567.
"By offering these funds to supporting organizations with experienced hunters, we can expand the department's efforts to recruit new hunters, get our youth outdoors to reconnect with nature, and assure Arizona's historic hunting heritage for future generations," said Voyles.
Successful applicants will be notified shortly after the application period closes.
Voyles, an Arizona native, added, "Research shows a strong majority of the public supports ethical, regulated hunting. However, with urbanization, single-parent families, and busy lifestyles, many do not participate because they don't know how to get started. This mentor program will remove some of those barriers and facilitate those interests."
To learn more about the department's efforts to preserve the hunting heritage, visit www.azgfd.gov/hhwg.
About:
The recruitment and retention of hunters, anglers, trappers, and shooters is important to continue the successful management of Arizona's wildlife – game and nongame. The management and conservation of game animals is funded by dollars generated by the sale of licenses, hunt tags and funds appropriated from federal excise taxes hunters pay on firearms and ammunition – not through the state's general fund. However, all citizens of Arizona benefit by this management allowing them to enjoy roaming elk herds in a meadow, antelope on the range or a gobbling wild turkey when driving on a country back road.