ATK to Repurchase 2.75% Convertible Notes Due 2024, Upon the Election of Holders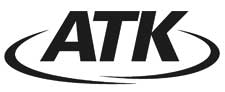 MINNEAPOLIS, MN — -(AmmoLand.com)- Alliant Techsystems (NYSE: ATK) announced today that holders of its 2.75% Convertible Senior Subordinated Notes due 2024 have the right to surrender their notes for repurchase beginning today. Each holder of the notes has the right to require ATK to repurchase all or a portion of such holder's notes for cash at a price equal to the principal amount of notes plus any accrued and unpaid interest. If all outstanding notes are surrendered for repurchase, the aggregate Repurchase Price will be approximately $279.9 million plus $43,000 in accrued and unpaid interest to, but excluding, the Company Repurchase Date.
In order to surrender the notes for repurchase, a Company Repurchase Election must be delivered to The Bank of New York Mellon Trust Company, N.A., the trustee and paying agent for the notes, no later than 5 p.m. Eastern Daylight Time (EDT), on August 14, 2009. The holders of notes complying with the transmittal procedures of The Depository Trust Company need not submit a physical Company Repurchase Election to The Bank of New York Mellon Trust Company. The holders may withdraw any notes previously surrendered for repurchase at any time no later than 5 p.m. EDT, on August 14, 2009.
ATK will file a Tender Offer Statement on Schedule TO with the Securities and Exchange Commission later today. ATK will make available to the holders of the notes, through The Depository Trust Company, documents specifying the terms, conditions and procedures for surrendering and withdrawing notes for repurchase. Note holders are encouraged to read these documents carefully before making any decision with respect to the surrender of the notes, because these documents contain important information regarding the details of ATK's obligation to repurchase the notes.
The notes are convertible under certain circumstances into 12.5843 shares of ATK common stock per $1,000 principal amount of notes, subject to adjustment under certain circumstances. The notes are not currently convertible.
This press release does not constitute an offer to purchase the notes. The offer to repurchase is made solely by ATK's "Company Repurchase Notice to the Holders of Alliant Techsystems Inc. 2.75% Convertible Senior Subordinated Notes due February 15, 2024" dated July 20, 2009.

About:
ATK is a premier aerospace and defense company with more than 18,000 employees in 22 states, Puerto Rico and internationally, and revenues in excess of $4.7 billion. News and information can be found on the Internet at www.atk.com.