Benelli Scores Another Telly Award With Vinci Commercial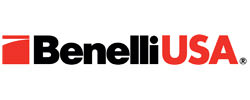 Accokeek, Maryland – Benelli Multimedia is honored with an eighth Telly Award for another outstanding commercial TV production. The Award was presented for Benelli's TV commercial called "Vinci Part II," which followed in the wake of the massive buzz created by "Vinci Part I," to finally answer the searing question on consumer's minds, "What's in that case?"
"Vinci Part I," also a Telly winner, left the Vinci shrouded in mystery, while "Vinci Part II" presents the long awaited first look at Benelli's newest shotgun. The winning spot zooms in from above to the distinctive Vinci case, which is finally opened for the world to see. A camo-clad hunter fits three ergonomically designed components together and shoulders the revolutionary new shotgun. The commercial animates the inner-workings of the Vinci to reveal its heart-Benelli's In-line Inertia-Driven™ operating system. Slow motion cinematography illustrates the cycling of the action-from firing to ejection to chambering the next round-in graphic 3D animation. The 30-second spot finishes with the Vinci logo bursting into flames as dramatic VO announces, "Let the Revolution Begin". To see the commercial, and also a full presentation of the revolutionary new Vinci shotgun visit www.benelliusa.com.
Benelli Multimedia's productions are shot in High-Definition with a strict focus on high-end cinematography. The highly entertaining commercial spots have appeared on Versus, ESPN 2, Outdoor Channel and Sportsman Channel.
The Telly Awards are prestigious international honors recognizing the year's most outstanding TV and web commercials, videos, films and Internet productions. The winners are selected from an impressive pool of entries reflecting work from some of the finest advertising agencies, production companies, and television stations worldwide. These include such notable companies as Honda, GE, Sony, Chevrolet, Pepsi, Toyota, Coca-Cola, Adidas, Mercedes and Dodge.
"We take pride as an industry leader in creating unique and effective marketing strategies," said Stephen McKelvain, Benelli USA's VP of Marketing & Communications. "The Vinci is a revolutionary gun and it required a revolutionary launch. This Telly award honors the spirit of the Vinci launch."
About:
Whether you're looking for a 12-gauge shotgun, a 20-gauge shotgun, a pump shotgun, or a specialty model, Benelli shotguns are simply perfect. Benelli offers the world's largest selection, with more than 120 different models to choose from. Every shotgun Benelli makes delivers cutting-edge innovations in design, technology and manufacturing. A Benelli shotgun is the finest choice for a target or defense shotgun, slug gun, pump shotgun or other semi auto shotgun model. On all of our shotguns Benelli offers fancy walnut, synthetic and camo stocks, Crio® Chokes and ported, cantilevered and rifled barrels. We also provide a wide selection of left handed shotguns. No matter your sport, Benelli's got your gun, and it's simply perfect.