Bushmaster Firearms Supports the 2009 National Matches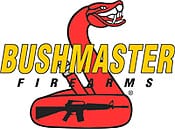 Windham, ME – -(AmmoLand.com)- Bushmaster Firearms International, LLC (BFI), announces their on-going support of the 2009 National Matches, currently being held at Camp Perry in Port Clinton, Ohio.
During the five-week schedule of events, hosted by the Civilian Marksmanship Program (CMP) and the National Rifle Association (NRA), match competitors will square off in rifle and handgun matches through August 19, 2009, including the National Trophy Pistol and National Trophy Rifle Matches. This is the twelfth straight year that Bushmaster has supported the Nationals, considered by many as the "World Series of the Shooting Sports."
Bushmaster's involvement includes sponsorship of the NRA Whistler Boy High Power Rifle Match scheduled for August 9th, a two-person Junior State Association Team Match; 3rd Annual Bushmaster Cup, recognizing an Overall Champion and Junior Champion who uses a Factory Bushmaster Rifle in the Mountain Man Aggregate; and presentation of four Bushmaster® DCM-XR competition rifles.
Jarrod McDevitt, Competition Program Coordinator for Bushmaster, will present rifles to the winner of the Mountain Man Aggregate, first and second place teams in the Whistler Boy Match, the fourth rifle, a customized DCM-XR by the Army Marksmanship Unit, to the CMP President's 100 Rifle Match winner,.
"We are proud to support these time-honored National Matches and recognize our country's finest men and women competitive shooters," stated John DeSantis, President and General Manager of representatives will be on hand at Camp Perry from July 31st through August 14th, located in the center of Commercial Row, Building #1022B. Join us to celebrate the "World Series" of our sport and take advantage of BFI show discounts on parts and accessories.
For a complete schedule of events and registration information for this year's National Matches, please visit the CMP website at www.odcmp.com/NationalMatches.htm and the NRA website at www.nrahq.org/compete/nm_campperry.asp.
About Bushmaster Firearms International, LLC
Bushmaster Firearms International, LLC (BFI) is the leading supplier of AR15/M16 type rifles in the United States for Law Enforcement, security and private consumer use. Headquartered in Windham, Maine, with additional facilities in Dallas, Georgia and Lake Havasu, Arizona, BFI supplies aluminum and advanced carbon fiber-based rifle platforms in calibers ranging from 5.56mm/223 to 50BMG. These and associated accessories manufactured by BFI meet the tactical rifle needs of US customers as well as Military, Law Enforcement and Security clients from over 50 countries worldwide. Visit our web site at www.bushmaster.com. Bushmaster Firearms. "An equally significant aspect of our sponsorship is recognition of the junior competitors both in the NRA's Whistler Boy Match and Bushmaster Cup events."