Online Survey Seeks Opinions On Deer Herd Control Alternatives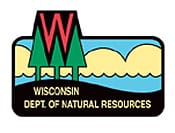 MADISON, WI – A special advisory committee created at the direction of the Natural Resources Board and charged with developing potential alternatives to Earn-a-Buck (EAB) will be seeking public opinion through an online survey beginning July 25.
Visitors to the Special Advisory Committee for Hunter and Landowner Support of Effective Alternative Deer Population Control Methods Web site [deerherd.editme.com] (exit DNR) can request email notification as soon as the survey is available on the committee's website. Additional information on deer hunting in Wisconsin is available on the Department of Natural Resources Web site.
The Natural Resources Board created the committee to represent a broad range of deer interest groups and to bring the board a set of possible EAB alternatives. The committee's Web site is intended to be a source of public information on the committee's work and lists the stakeholder organizations represented on the committee, the committee's working notes and links to the same reference materials and data committee members are discussing.
The special advisory committee began work in early June 2009, will submit completed recommendations in early August, and is under a very tight timeline in order for any proposed changes to be adopted in time for the 2010 deer hunting seasons. The members of the advisory committee were invited to participate as volunteers from organizations representing deer hunters and landowners along with representatives of the deer science and research community.
FOR MORE INFORMATION CONTACT: Jason Fleener (608) 261-7589 or Robert Manwell (608) 264-9248
About:
The Department of Natural Resources is dedicated to the preservation, protection, effective management, and maintenance of Wisconsin's natural resources. It is responsible for implementing the laws of the state and, where applicable, the laws of the federal government that protect and enhance the natural resources of our state. It is the one agency charged with full responsibility for coordinating the many disciplines and programs necessary to provide a clean environment and a full range of outdoor recreational opportunities for Wisconsin citizens and visitors.