Draft of Amicus Brief Supreme Court Case U.S. v. Stevens Available for Review Online
If up held this law would make it a crime to publish sell or post online images of animals being hunted or killed by sportsmen and tear a bloody hole in the 1st amendment.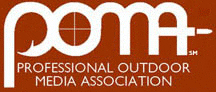 Washington, DC – -(AmmoLand.com)-The amicus curiae brief supporting the 1st Amendment in the U.S. v. Stevens case to be heard by the Supreme Court is available for review.
Although a few elements are being tweaked and some final data is being added, this is substantially what will be filed before the Court on your behalf.
Your signature is on file as supporting the brief. However, if you have not yet provided your statement of interest in this case (a few sentences on what you do that would be affected by this case) please do so now.
The final day to support this brief and provide a statement is Thursday, July 23, 2009.
Take time to review the Brief Online at: www.professionaloutdoormedia.org/News_Public/Stevens_AmicusZ.pdf
About:
POMA Mission… The Professional Outdoor Media Association is a group of individual communicators and Corporate Partners who believe in, defend, support and promote the heritage of hunting, fishing, shooting and traditional outdoor sports through writing, photography and other means. By doing so, members hope to educate the general public about these sports and encourage more participation in them. The organization serves the membership by helping members grow professionally, improve their skills, better their working environments and enhance their businesses.