Fall Draw Results Available For Arizona's Big Game And Pheasant Hunters
Leftover tags for deer, turkey, and javelina tags to be issued first-come.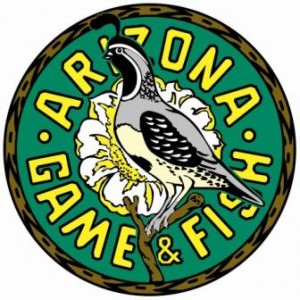 PHOENIX, Az – -(AmmoLand.com)- The 2009 fall drawing process for big game and pheasant hunts is now complete and the more than 106,000 applicants can now find out if they've been drawn by visiting the Arizona Game and Fish Department's Web site at www.azgfd.gov/draw.
Applicants can obtain draw results for deer, fall turkey, fall javelina, bighorn sheep, fall buffalo and pheasant hunt tags by providing a department ID Number and date of birth. Draw results are also available by telephone at (602) 942-3000 and select option two.
Game and Fish officials report an increase in applications over last year, and said that hunt permit-tags will be mailed out to successful applicants no later than Aug. 14 (archery deer tags will be mailed out earlier). Refunds for unsuccessful applicants will be mailed out to applicant "A" no later than Sept. 4 (less application fees).
For those individuals who missed the draw or were unsuccessful in getting a permit-tag, there are more than 4,500 of leftover tags remaining. Remaining tags, available on a first-come, first-served basis include more than 3,500 deer tags, more than 400 fall turkey tags, and more than 500 tags for the juniors-only fall javelina hunts.
For a detailed listing of leftover permits, visit www.azgfd.gov/draw or call (623) 236-7702. For those who qualify, there are military hunts available for Fort Huachuca. Call (520) 533-2549 for additional information.
There are now two systems to obtain a leftover tag. Applications will be accepted by mail only on after 8 a.m. (MST) on Aug. 3. Additionally, beginning at 8 a.m. (MST) on Aug. 10 hunters can obtain a leftover tag in person from any of the seven Arizona Game and Fish Department offices. A list of office locations is available at www.azgfd.gov/offices.
"We are introducing this in person first-come, first-served system to streamline the process to obtain a leftover permit, and to provide a more timely service to our customers," said Harry Seck, assistant director of special services. "We also feel this improvement will aid hunter participation."
Youth hunters are also reminded that fall turkey tags can be purchased over-the-counter at any department office or license dealer. Additionally, if a youngster participated in the spring youth turkey hunt, but didn't harvest a bird, their tag is good for the fall season as well. If you lost it, you can get a duplicate at any department office for $4.
Additionally, the forecast for the nearly six-month long general hunting season for dove, quail, squirrel, rabbits, ducks and more is shaping up to be average to very good, depending on the species and area. Families are reminded to reserve a few weekends for introducing a youngster to the core principles of hunting this year. Many of these species offer lots of excitement, learning opportunities, and of course – great table fare for the whole family. To learn more about hunting in Arizona, visit www.azgfd.gov/hunting.
Note to media: Did you know, that a recent survey suggests that more than 75 percent of Americans support regulated and ethical hunting? Hunting and angling continue to be crucial elements in maintaining our wildlife populations while providing an economic benefit of $1.3 billion to Arizona. The big game draw is a lottery-style process for allocating the limited number of Arizona big game hunting permits to applicants. The first-come permit system allows individuals to apply for any leftover big game hunt permit-tags not issued during the normal drawing process.
About:
The Arizona Game and Fish Department prohibits discrimination on the basis of race, color, sex, national origin, age, or disability in its programs and activities. If anyone believes that they have been discriminated against in any of the AGFD's programs or activities, including employment practices, they may file a complaint with the Deputy Director, 5000 W. Carefree Highway, Phoenix, AZ 85086-5000, (602) 942-3000, or with the Fish and Wildlife Service, 4040 N. Fairfax Dr. Ste. 130, Arlington, VA 22203. Persons with a disability may request a reasonable accommodation or this document in an alternative format by contacting the Deputy Director as listed above.