Game And Fish Moves Forward On Proposed Shooting Range Near Flagstaff
Directs further evaluation of two potential alternate sites.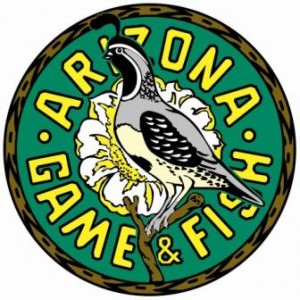 Arizona – -(AmmoLand.com)- The Arizona Game and Fish Commission has unanimously voted to enter into agreement with the Coconino National Forest for the proposed land exchange that would enable the Arizona Game and Fish Department to acquire a site for the development of a local/community shooting range in northern Arizona.
At its June 27 meeting in Phoenix, the commission directed the Game and Fish Department to execute an Agreement to Initiate (ATI) with the Coconino National Forest for the proposed Willard Springs property, and to simultaneously investigate two other potential site locations.
The Cochrane Hill and the Winona/Telephone Range sites, both Coconino National Forest properties, will undergo cultural surveys to determine if acquiring either of these sites would more adequately meet the critical need for a local recreational public shooting range near Flagstaff, Ariz. Both alternate sites are located 30 minutes east of Flagstaff, north of I-40.
"While results from the cultural studies may negate the need to further consider either of these alternate sites, we want to start engaging with the citizens that reside near Winona," said Ty Gray, the department's assistant director of information and education. "Comments, concerns or suggestions may be emailed to [email protected] Additionally, the department will be inviting those neighboring residents to an open discussion, in late summer to early fall, when we can provide them with more details and answer any questions."
The commission reviewed a total of 23 potential alternate sites that included public, private, state, and tribal lands in an effort to identify the most suitable location and possibly reduce the timeline or costs associated with developing a fully operational local/community public shooting range.
The commission's guidelines for a site to be considered included the size of site (local/community range with the potential to expand to a regional range), site proximity/location (within a 30 minute drive from downtown Flagstaff), timeline (operational in a 3-5 year period if possible), and budget (consideration given to cost).
Flagstaff is the largest city in Arizona without a public shooting range, forcing recreational shooters to use makeshift areas, such as cinder pits in the forest, and causing law enforcement personnel to travel to other cities with shooting ranges for training. A local shooting range is approximately 60-80 acres and provides multi-purpose shooting sites that may include rifle sight-in, pistol, shotgun, clay target, and archery venues.
To stay updated, or to learn more about the progress on the Northern Arizona Shooting Range, visit www.azgfd.gov and select "Northern Arizona Shooting Range" under "In the Spotlight."