Grant Funds Aid Arizonas Youth Hunting And Shooting Sports Programs
NRA Foundation's grant program provides funding to Arizona Game and Fish Department's recruitment efforts.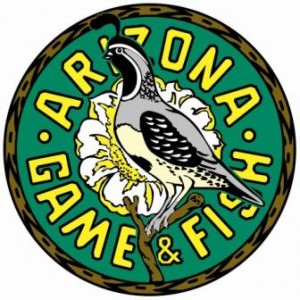 Arizona – -(AmmoLand.com)- The Arizona Friends of the NRA (National Rifle Association) and the NRA Foundation recently awarded the Arizona Game and Fish Department $25,000 in grant funds to purchase a mix of air gun rifles, air gun pistols, .22 rimfire rifles and shotguns to be used in introductory hunting and shooting sports programs.
"The NRA Foundation's state grant program provides much needed funding toward expanding and improving our programs," said Ashley Lynch, shooting sports program coordinator with Game and Fish. "The grant is an increase of $9,000 from last year's grant and a portion will go to good use buying quality air gun rifles and pistols, which allows us to hold shooting events in areas that can't accommodate .22 or shotgun shooting."
Once purchased, youth shotguns and .22-caliber rimfire rifles will be packaged into "loaner kits." These kits will be used by department staff and can be loaned to partnered sportsmen's groups and other organizations to run marksmanship workshops or small game hunting camps designed to introduce families to shooting and hunting throughout the state.
Lynch added, "A key element to the success of these traditional American pastime programs is being able to provide participants with a quality, safe and functional firearm to make their first experience positive and rewarding."
There continues to be a growing demand for target shooting. Each year, the department receives more requests from organizations like the Scholastic Clay Target Program, Boy Scouts of America, Future Farmers of America, hunter education instructors and more to host target-shooting events than they can run, mainly because of limited equipment resources.
The National Shooting Sports Foundation research reports indicate there are nearly 48 million men and women who are interested in shooting and are simply waiting for an invitation. Grants of this kind will assist the department's already successful shooting education programs. Target shooting is self-rewarding, builds hand-eye coordination skills, and teaches patience, discipline, and the understanding and respect for firearms. Shooting sports and hunting are rated among the safest forms of outdoor recreation.
To learn more about the department's many outreach programs, visit www.azgfd.gov/getoutside.
About:
The Arizona Game and Fish Department prohibits discrimination on the basis of race, color, sex, national origin, age, or disability in its programs and activities. If anyone believes that they have been discriminated against in any of the AGFD's programs or activities, including employment practices, they may file a complaint with the Deputy Director, 5000 W. Carefree Highway, Phoenix, AZ 85086-5000, (602) 942-3000, or with the Fish and Wildlife Service, 4040 N. Fairfax Dr. Ste. 130, Arlington, VA 22203. Persons with a disability may request a reasonable accommodation or this document in an alternative format by contacting the Deputy Director as listed above.