Gun Owners' Action League is Seeking a Membership Communications Manager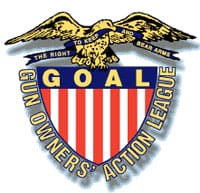 Northboro, MA – -(AmmoLand.com)- Gun Owners' Action League is seeking to hire an experienced energetic person to become our Membership Communications Manager.
This is a full time salaried position with some night and weekend work.
· Manage web based communications including design, updating and general website maintenance,
· Manage email and other electronic communication with the membership,
· Maintaining and updating web based social networking such as Facebook and Twitter accounts,
· Create and publish communications and releases concerning events and alerts to members,
· Promoting and reporting on events for internal and external communications,
· Coordinating communications and articles with our print media,
· Assist at trade shows and external events,
· General office help as needed,
· Must have good phone/communication skills,
· Must have knowledge of website software (currently utilizing Dreamweaver),
· Must have a working knowledge of Microsoft Office products including WORD, PUBLISHER, ACCESS, EXCEL, POWERPOINT,
· Must have a valid Massachusetts firearm license or be willing to obtain one,
· Must have a valid Massachusetts Driver's license.
Interested persons may send their resume' and salary requests to:
[email protected]
or
C/O James L. Wallace, Executive Director Gun Owners' Action League PO Box 567 Northboro, MA 01532
About:
Gun Owners' Action League is the official state firearms association in Massachusetts. We are an association of law-abiding citizens who believe in the basic right of firearms ownership for competition, recreation and self-protection. GOAL works hard to defend the Constitution and the Bill of Rights against those in Massachusetts who wish to infringe upon the freedoms guaranteed by our forefathers. The programs sponsored and developed by Gun Owners' Action League are supported by competitors, sportsmen, recreational shooters and law enforcement throughout the state. We were formed in 1974 to protect the right to keep and bear arms for lawful purposes in the Commonwealth of Massachusetts. We are recognized as the state's premier gun rights association. www.goal.org