Hunters U.S. v. Stevens Supreme Court Amicus Brief Needs Your Signature
Hunter, Shooters and Bloggers the case of U.S. v. Stevens effects you!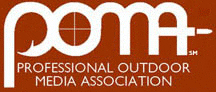 Washington, DC – -(AmmoLand.com)- A case to be heard by Supreme Court of the United States might result in serious problems for any person, outlet or entity that shows or sells depictions of hunting and fishing activities.
Thank you for supporting or continuing to consider supporting the 1st Amendment amicus curiae brief that will be filed in the Supreme Court case U.S. v. Stevens.
We're in the final week of pulling all the details together; and will have the draft to provide to everyone at the end of this week. However, you need to take one more step, if you haven't already.
Every individual or group that plans to support the 1st Amendment amicus curiae brief, being written by Beth Heifetz and David Cooper of the Jones Day law firm in Washington, D.C., must provide a "statement of interest". This is simply a one-paragraph explanation of who you are or what your company does. Examples of statements are available on the form.
Remember, if the Court upholds the conviction in the case, it could mean that the publication, broadcast or sale of images of hunting or fishing are felony actions. We must act.
Please click the link below and fill out the form.
Who's committed to sign the brief after review of the draft?
Over 450 journalists, hunters and anglers, outdoor companies,
and several dozen organizations, including:
Professional Outdoor Media Association
National Shooting Sports Foundation
American Society of Magazine Photographers
National Press Photographers Association
Southeastern Press Association
Pennsylvania Outdoor Writers Association
Texas Outdoor Writers Association
Society of Environmental Journalists
Outdoor Channel
The National Rifle Association, Safari Club and others also are writing and submitting briefs to support their members' rights and the outdoor industry's interests. In addition, the Congressional Sportsmen Foundation is joining the Safari Club's brief.
Thank you for joining this critical fight.
Support the Brief, Sign and Provide Your Statement
Get complete details on U.S. v. Stevens
About:
POMA Mission… The Professional Outdoor Media Association is a group of individual communicators and Corporate Partners who believe in, defend, support and promote the heritage of hunting, fishing, shooting and traditional outdoor sports through writing, photography and other means. By doing so, members hope to educate the general public about these sports and encourage more participation in them. The organization serves the membership by helping members grow professionally, improve their skills, better their working environments and enhance their businesses.