NRA Sanctioned JP Rocky Mountain 3-Gun Match to be Held at NRA Whittington Center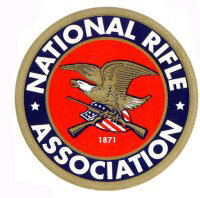 FAIRFAX, VA – -(AmmoLand.com)- The JP Rocky Mountain 3-Gun Match, one of NRA's officially sanctioned 3-gun competitions, will be held August 6-8, at the NRA Whittington Center in Raton, New Mexico. JP Enterprises is the title sponsor of the match.
Over 200 shooters from across the country will be competing in the JP Rocky Mountain 3-Gun Match, which is considered to be one of the top 3-gun matches in the United States. Competitors will shoot eight stages of fire set in the natural terrain of rugged Northern New Mexico at nearly 7,000 feet above sea level.
Although pistols and shotguns are used, Match Directors Denise and J.J. Johnson are able to incorporate more rifle shooting into this competition by utilizing the sprawling grounds of the Whittington Center.
"There's a lot of rifle because we have so much open space at the Whittington Center," said Denise. "We've got a lot of distance, so we include more rifle shooting. The natural terrain is a big thing and we use the rocks, trees and curves of the hills [during stage design]."
Shooters can choose to compete in the Open, Tactical Scope, Tactical Iron, He-Man Scope or He-Man Iron Class based on the type of equipment and ammunition they use. Competitor categories include Lady, Junior (under 18), Senior (over 50), Super Senior (over 60), Law Enforcement, and Military.
The Whittington Center is home to many NRA shooting events, and championships, but the JP Rocky Mountain 3-Gun Match is the first NRA-sanctioned 3-gun match to be held at the facility.
"NRA is pleased to have the JP Rocky Mountain 3-Gun Match return to the Whittington Center as an NRA-sanctioned competition," said Kayne Robinson, Executive Director of General Operations. "The natural terrain of the site and over 33,000 acres of land will challenge competitors' skills and physical abilities."
For more information on the JP Rocky Mountain 3-Gun Match or future 3-gun competitions, please contact Janet Raab with NRA's Competitive Shooting Division by calling (703) 267-1479 or via email at [email protected] Visit www.nrahq.org/compete for more information about NRA's Competitive Shooting Division or sponsorship of 3-gun matches.
About:
Established in 1871, the National Rifle Association is America's oldest civil rights and sportsmen's group. Four million members strong, NRA continues its mission to uphold Second Amendment rights and to advocate enforcement of existing laws against violent offenders to reduce crime. The Association remains the nation's leader in firearm education and training for law-abiding gun owners, law enforcement and the military.