New NRA Basic Pistol Course Now Available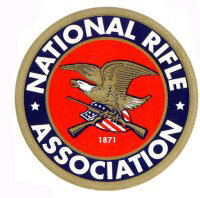 FAIRFAX, VA – -(AmmoLand.com)- NRA's Education and Training Division is pleased to announce a new NRA Basic Pistol Course developed by the Training Department. This new course is now being taught by NRA Certified Instructors to shooters across the country thanks to the generosity of Smith & Wesson.
A variety of changes have been made to the Basic Pistol Course, including a reduction in course length from ten hours to eight hours. Updated techniques and methods will be introduced in the new format, with some optional components such as the one-handed shooting stance.
The materials for the Basic Pistol Course have also been revised, including the new 144 page color handbook titled The NRA Guide to the Basics of Pistol Shooting. Pistol Instructor Candidates will now receive a new lesson plan with a PowerPoint® presentation to use as a teaching aid along with their Instructor materials.
"We're very excited about the introduction of the new materials and lesson plan format for our instructors to use," said Bill Poole, Director of the Education and Training Division. "We would also like to thank Smith & Wesson for their contribution to the new handbook."
To order the new NRA Guide to the Basics of Pistol Shooting, Basic Pistol or FIRST Steps Pistol Student Packet, or Pistol Instructor Candidate Packet, visit https://materials.nrahq.org/go/home.aspx or call 1-800-336-7402. For more information on the NRA's Basic Pistol Course or on becoming an NRA Certified Instructor, visit https://www.nrahq.org/education/training/index.asp or call NRA's National Instructor Trainer John Howard at (703) 267-1423.
About:
Established in 1871, the National Rifle Association is America's oldest civil rights and sportsmen's group. Four million members strong, NRA continues its mission to uphold Second Amendment rights and to advocate enforcement of existing laws against violent offenders to reduce crime. The Association remains the nation's leader in firearm education and training for law-abiding gun owners, law enforcement and the military.