No Gun for Negroes – Gun Owners Spread the Word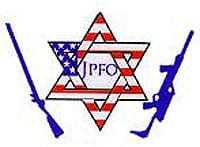 Hartford, WI – -(AmmoLand.com)- No Guns for Negroes exposes the racist history of American gun control laws. Every person who supports gun control laws must be shown this film or gun ownership will cease to exist in America.
Don't become a former gun owner because you chose not to show "No Guns for Negroes" to every one you know.
We encourage the widest distribution of this 20 minute film – Please send this page to a Friend and to everyone on your friends list. Even if you do not have a DVD copy, store a digital file copy on your USB flash stick so you can keep it handy to show to others on their computers and pass on. Be sure to see our latest digital handbill for "No Guns for Negroes", on our homepage and share it with the world.
Save this video and pass it along. For more detailed suggestions on downloading files instead of just viewing, so they can be stored on your own computer for later viewing, check out the JPFO help page. Please email us if you have any obvious link problems.
We'd still appreciate further contributions to help defray the costs of this production and thanks to all who have so far helped and those who can still help. Don't forget to learn more about other JPFO films. (Be sure you have seen JPFO's award winning "2A Today for The USA" as well.)
A FREE, high-quality DVD of "No Guns for Negroes" is yours with a one-year JPFO membership. Make a two-year commitment and you also get a FREE copy of the award winning "2A Today for the USA", another pro-2A film released just before "No Guns for Negroes". Together, the films are a devastating "one-two" punch. Store membership index page.
About:
Jews For The Preservation Of Firearms Ownership Mission is to destroy "gun control" and to encourage Americans to understand and defend all of the Bill of Rights for everyone. Those are the twin goals of Wisconsin-based Jews for the Preservation of Firearms Ownership (JPFO). Founded by Jews and initially aimed at educating the Jewish community about the historical evils that Jews have suffered when they have been disarmed, JPFO has always welcomed persons of all religious beliefs who share a common goal of opposing and reversing victim disarmament policies while advancing liberty for all.
JPFO is a non-profit tax-exempt educational civil rights organization, not a lobby. JPFO's products and programs reach out to as many segments of the American people as possible, using bold tactics without compromise on fundamental principles.
Visit www.JPFO.org