No Public Support for MA Governor's Attempt at Changing Firearms Regulations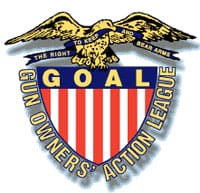 Framingham, Massachusetts – -(AmmoLand.com)-The public hearing for the Governor's regulatory proposals concerning club events "Firearm Exhibitions" and the redefining of "Bona Fide Collector" was held today at the State Police Headquarters in Framingham.
The hearing was to begin at 10:00 am but was slightly delayed as the State Police had to move the hearing to the gymnasium do to the large attendance. Approximately 150 citizens took the time to attend today's hearing in opposition to the Governor's proposed regulations. Not a single person in attendance spoke in favor of them.
There was a tremendous representation of the firearms community in attendance. Clubs from all over the state sent members to testify including Fin Fur and Feather of Millis, Holbrook Sportsmen's Club, Maspenock Rod & Gun Club, Danvers Fish & Game, Reading Rifle & Revolver Club, Haverhill Hound Rod & Gun Club, Southborough Rod & Gun Club, MRA, Braintree Rifle & Pistol Club, Harvard Sportsmen's Club, Taunton Rifle & Pistol Club, MIT Pistol & Rifle Club, Hopkinton Sportsmen's Club, Bass River Rod & Gun Club and others.
GOAL was also very pleased to see the many junior shooters, parents and coaches that took the time to come to the hearing and testify against the proposed regulations. It was very inspiring to listen to the junior shooters talk about how the shooting sports had changed their lives for the better. Perhaps one of the most memorable quotes of the day came from junior's coach Rick Johnson who concluded his testimony by stating: "Laws and regulations don't save lives, education does."
GOAL would like to thank State Representatives George Peterson and John Fernandes came to the hearing to testify in opposition of the proposal. Representative Carolyn Dykema also sent her legislative aide to attend the hearing.
Others that came to testify against the regulations included Jake McGuigan of the National Shooting Sports Foundation, Lt. Scott Sencabaugh, of the Willmington PD, Michelle Young and Brian Pouliot Harvard law students, representatives from the Boy Scouts and Selectwoman Elizabeth Coughlin.
"I am always proud to have the honor of representing our members, today I was exceptionally proud. The well thought out personal testimony that our members provided today expressed the intelligence, passion and personal investment they have in standing up for their rights," said Jim Wallace Executive Director of GOAL. "To watch these junior shooters get up in front of a large audience and stand up against a government that is trying to destroy their heritage was a lesson for all of us and a sight I will not soon forget."
It was announced at the hearing that the period to submit written comments on the regulations has been extended to Friday, July 24, 2009. To submit written comments, please send them attn: Catherine Bailey, Assistant General Counsel, Executive Office of Public Safety and Security, One Ashburton Place, Room 2133, Boston, MA 02108.
No action was taken on the regulations at today's hearings. We should know within a few weeks what the administration intends to do with them.
GOAL would like to thank all of those who traveled and took time out of their day to attend and testify. Attached is the the written testimony that GOAL provided at today's hearing.
Testimony on the Firearms Exhibitions Regulations
Testimony on the Bona Fide Collectors Regulations
About:
Gun Owners' Action League is the official state firearms association in Massachusetts. We are an association of law-abiding citizens who believe in the basic right of firearms ownership for competition, recreation and self-protection. GOAL works hard to defend the Constitution and the Bill of Rights against those in Massachusetts who wish to infringe upon the freedoms guaranteed by our forefathers. The programs sponsored and developed by Gun Owners' Action League are supported by competitors, sportsmen, recreational shooters and law enforcement throughout the state. We were formed in 1974 to protect the right to keep and bear arms for lawful purposes in the Commonwealth of Massachusetts. We are recognized as the state's premier gun rights association. www.goal.org